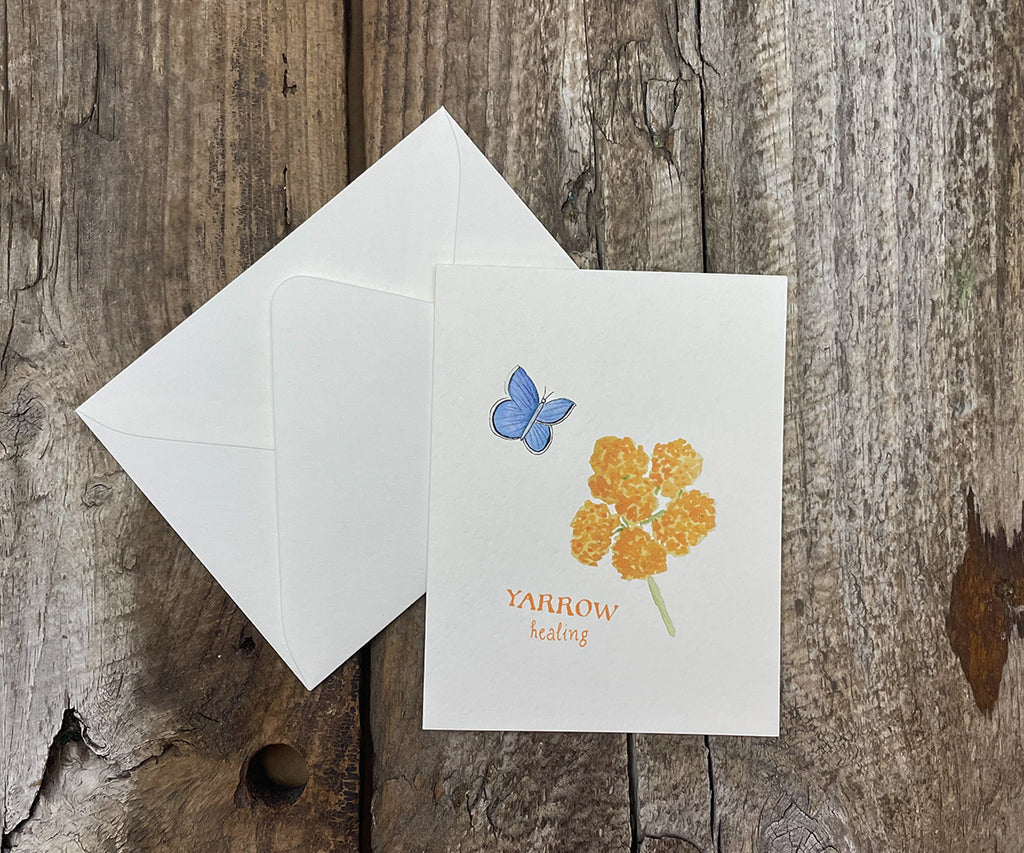 The yarrow represents healing.
Floriography is the "language of flowers". In Victorian times, these coded meanings were used to symbolize feelings through the flowers that people sent or used for certain occasions.   To this day, people still use flowers to express their sentiments. 
After reading a great fiction book (The Language of Flowers by Vanessa Diffenbaugh) on this subject 6 years ago, El became obsessed with this concept!  She has been doing research on the language of flowers ever since then.  
In this collection, you will find a colorful assortment of flowers (from A-Z) and their symbolism.  Please keep in mind that in the modern day, flowers sometimes have several different meanings-these are simply some of El's favorites. 
El's love of floral painting makes this the perfect subject matter for a number of fun products, including note cards, a large print, and (especially) a beautiful full color cotton tea towel.
Available as 6 note cards and envelopes or as a single note card




Printed on high quality 80# cotton card stock

Card size is 4.25 X 5.5 folded with envelope

Made in New Hampshire