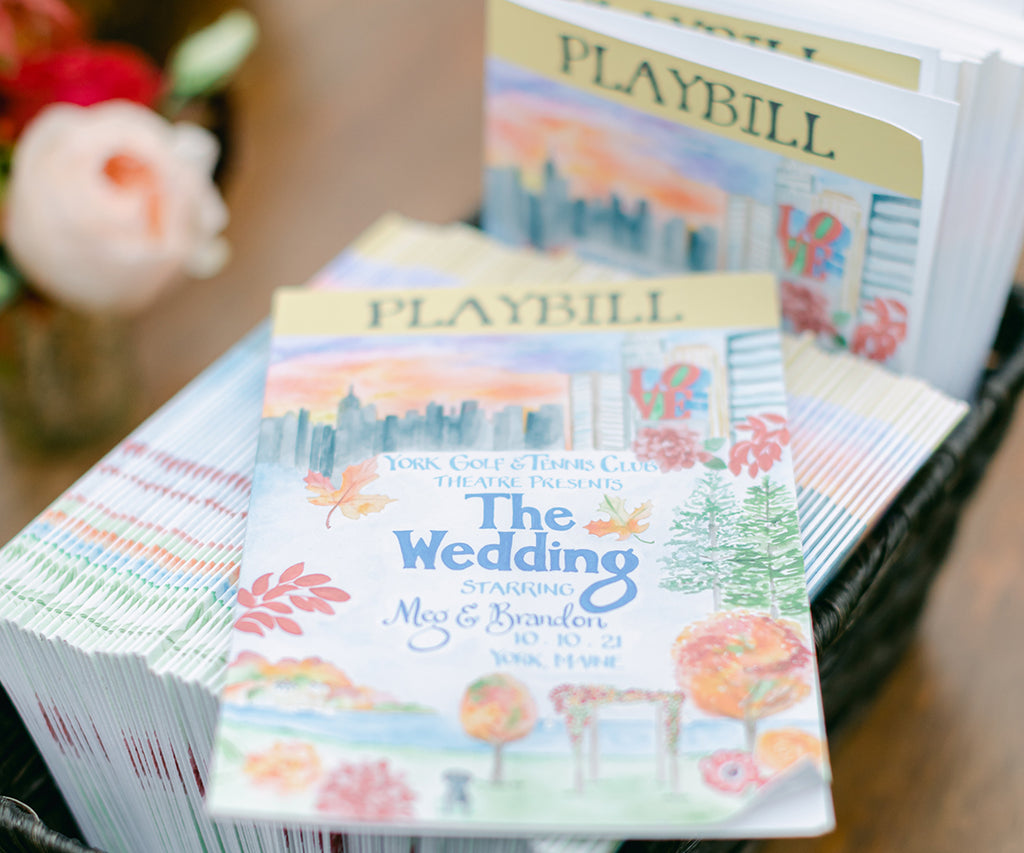 The wedding program can be as simple or as elaborate as you choose.   Whether you have a folding program with ribbon, a simple one sided flat program, or a hand fan for a hot day, we will create exactly what you would like as a special addition to your Wedding Ceremony. 
Here is some general program pricing. Price will vary according to number ordered, style and any extras (like ribbon, etc.) Email El to get started on your Ceremony programs.
100 flat 2 sided programs are $3.15 each

100 folded programs (4 pages- cover, wedding party, ceremony, thank you/in loving memory) start at $4.25 each.

100 program fans with ribbon are $6.50 each (2 sided)-ribbon is included

All programs are subject to a setup fee of $45.  If ordering special artwork, a design fee will apply. 
Church paintings start at $300 additional and are yours to keep after completion.
Add ribbon for $1 each program.
***Please note:  We do not allow our images or artwork to be printed outside of the El's Cards studio, due to copyright laws. Thank you in advance for understanding this policy.
Thank you for the beautiful photos: Geneve Hoffman, Erin McGinn, Brea McDonald, Rachel Halsey, Julia Jane Photography, Snap! Photography, Rachel Buckley,  Greta Tucker, Meredith Perdue, and Kelly Dillon.