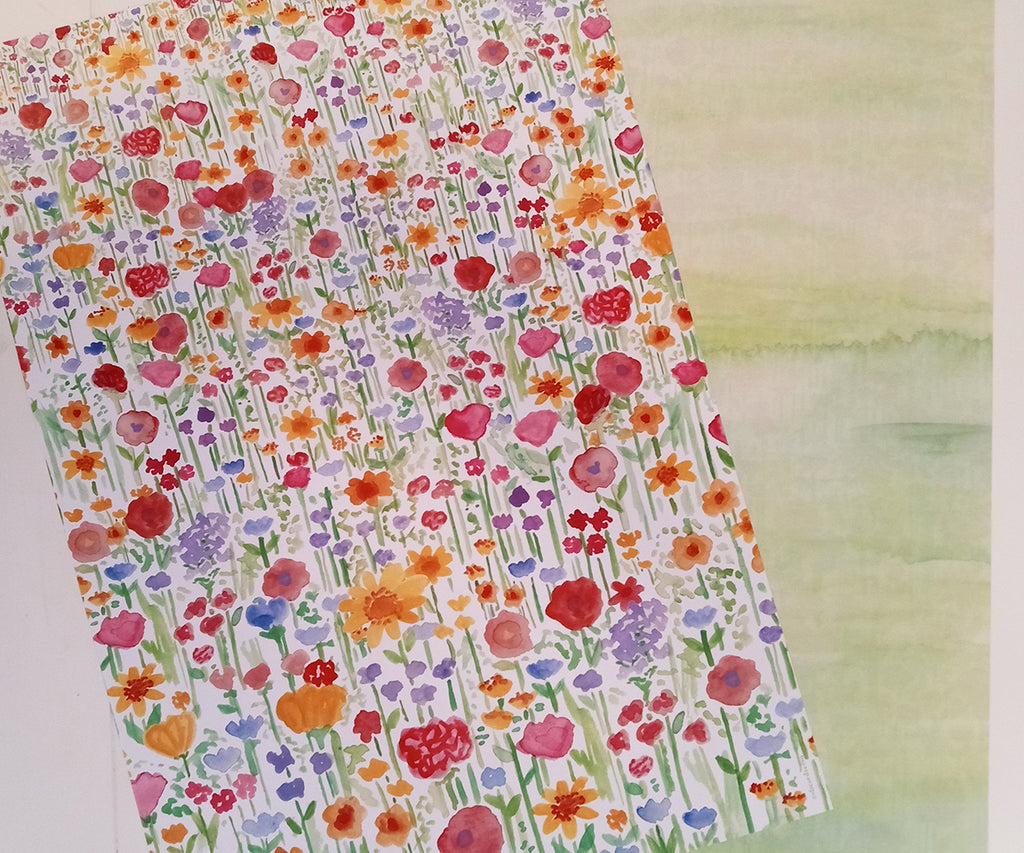 After creating the wildflower design for one of our fabulous wedding couples, this gift wrap was a MUST!    Covered with some of our colorful wildflower design, it is so versatile. Great for any gift giving occasion!

And it's double sided! The second side is a green watercolor wash reminiscent of a meadow.
Don't miss our blog post on all the fun uses for gift wrap!
Each sheet will wrap 2-3 smaller gifts or one average size gift.
4 sheet roll for $14 
70# weight with rich color covering every inch
size 20" x 29"
packaged in a cello sleeve
designed in New Hampshire and printed in the U.S.A.