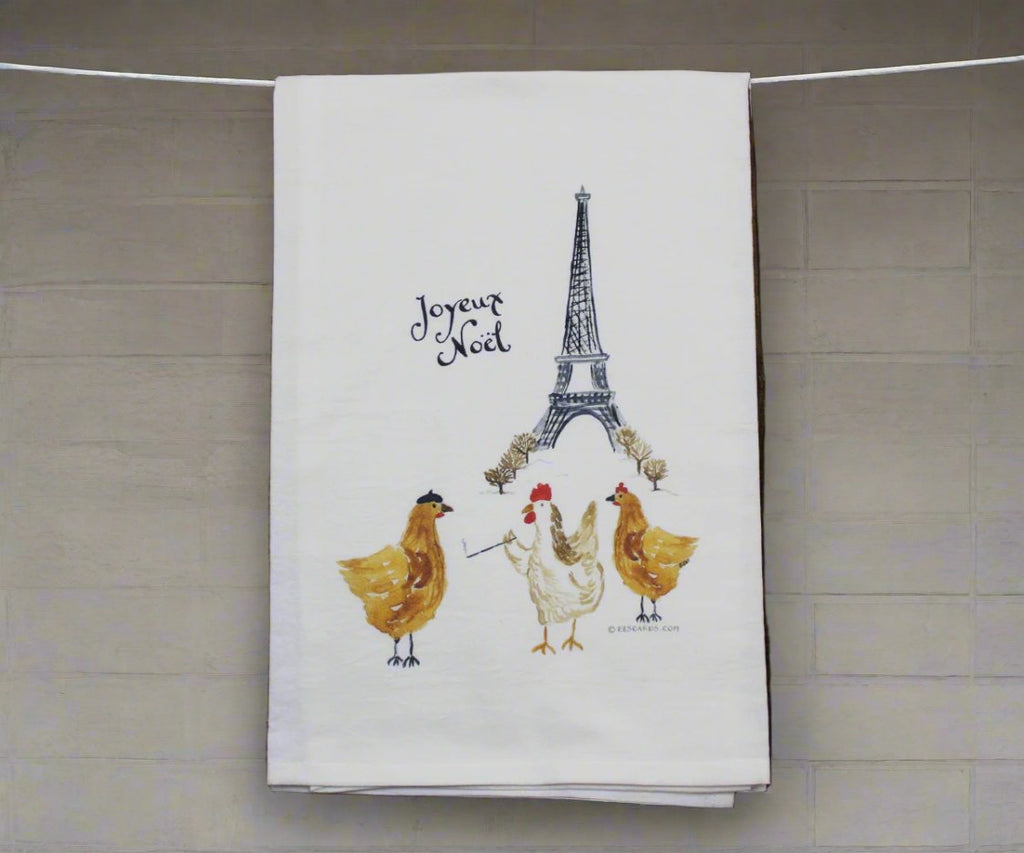 Back by popular demand!  This is our only holiday design that we ordered again this year! We sold out and had so many requests we decided to run it for another year.
3 French Hens always gets a laugh from our craft show clients.  The Eiffel Tower gives it away!  These Parisian chickens are sure to make you smile too.  
Remember to check out our blog post on all the uses for a tea towel!  And each towel ordered comes with a card with a list of these 10 fun and practical uses. 
• 100% White cotton flour sack towel is printed with water based ink and will not peel off with use.
• Lint free for kitchen cleaning or drying. Safe to wash, dry and iron (although because they are cotton, they may shrink a little if dried). 
• Towel size is 28" x 28"  Folded Dimensions: 9" x 14"  (Tri-folded and then folded over). Towel sizes may vary slightly because they are hand hemmed.
• Designed in New Hampshire-printed in the U.S.A.