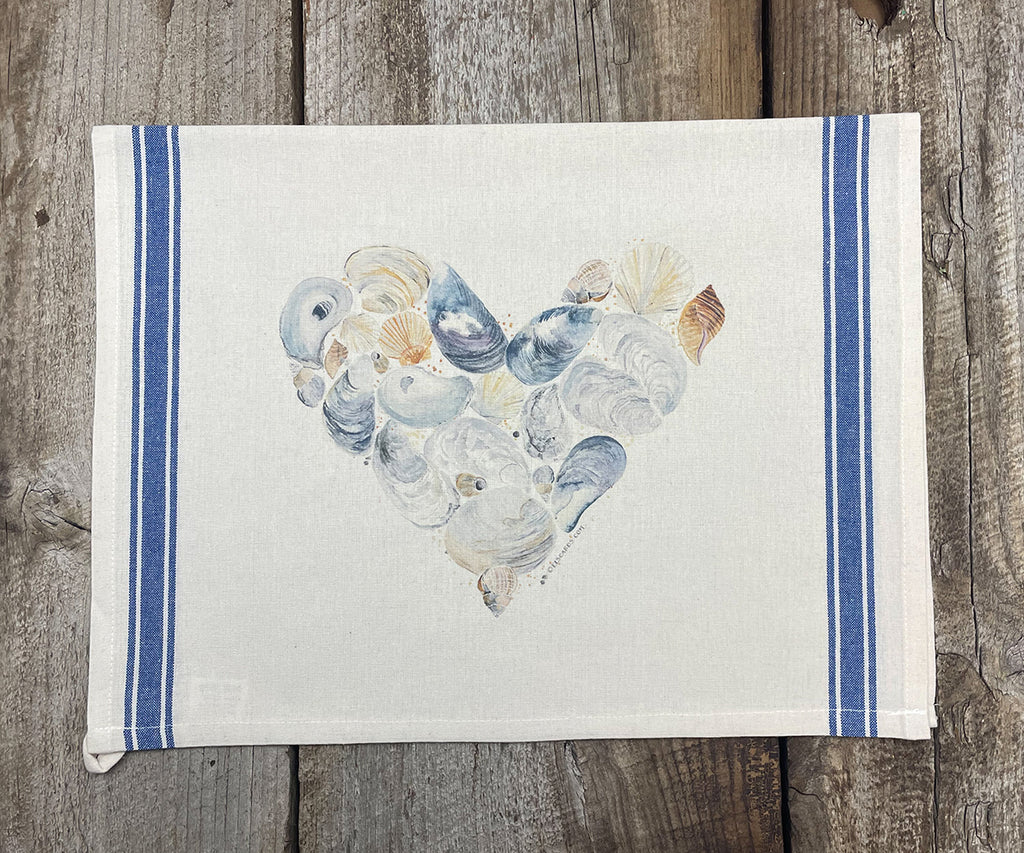 Shell Heart is a great design for this vintage style blue striped tea towel.  Great for use any time of year-beach lovers...this one's for you!  Featuring mussel and oyster shells, periwinkles and scallop shells, the blue stripes on the side give this towel a vintage feel.
The material is 100% natural cotton and has a great texture. There is also a loop on the corner for the convenience of hanging your towel.
Remember to check out our blog post on all the uses for a tea towel!  And each towel ordered comes with a card with a list of these 10 fun and practical uses. 
• Printed with water based ink and will not peel off with use.
• Lint free for kitchen cleaning or drying. Safe to wash, dry and iron (although because they are cotton, they may shrink a little if dried). 
• Towel size is 18" x 28" and 18" x 14" when folded. Towel sizes may vary a small amount because they are hand hemmed.
• Designed in New Hampshire-printed in the U.S.A.