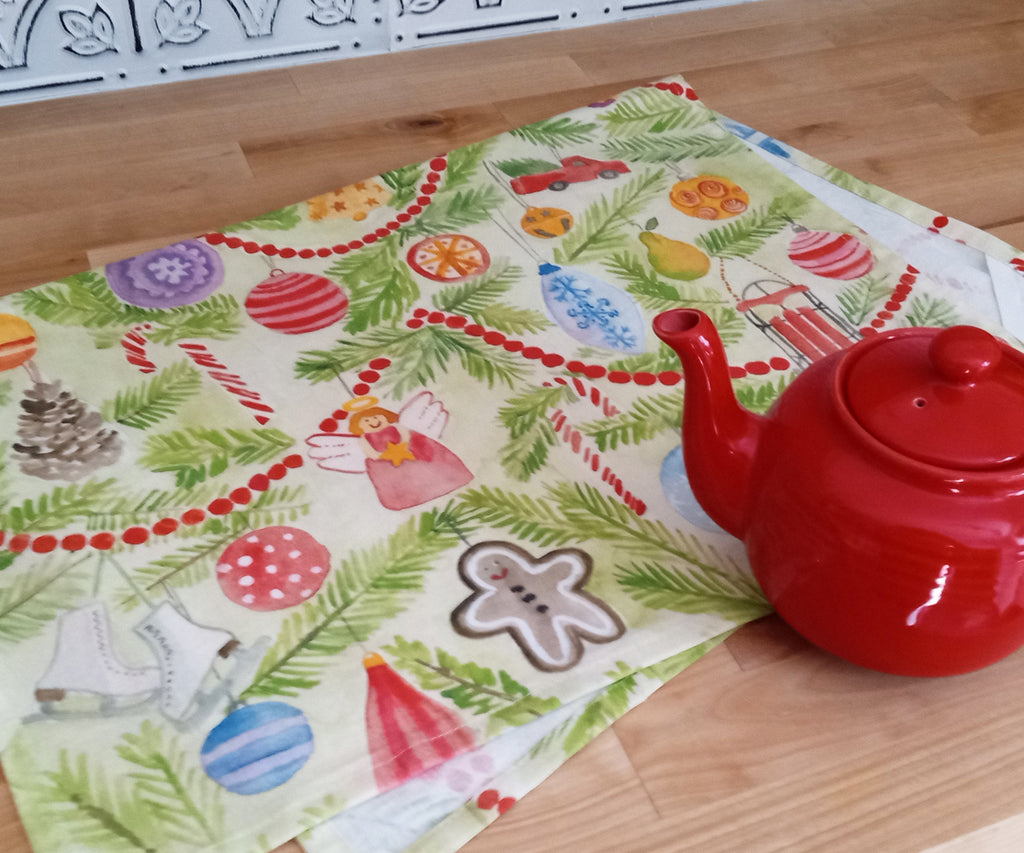 So exciting!!  Another new towel design for Christmas 2023! This was an original painting that I originally did so it would become a towel.  Fast forward to many requests on Instagram...and we also have it on Gift wrap!  And....stay tuned for one more items coming soon with this colorful and happy design. ;)
Don't miss our fun blog post highlighting all the different uses for a tea towel!  This is a full color design, but it may be too pretty for drying your dishes!  Our experience-they get softer with each wash.
• Fabric is 100% cotton.  The design is printed direct to fabric and will not peel off with use.
• Machine wash separately, cold water, delicate cycle, no bleach. Line dry.  **Because they are cotton, they may shrink a little when dried in the dryer. 
• Towel size is 19" x 28" with a full color design. Towel sizes may vary a small amount because they are hand hemmed.
• Designed in New Hampshire-printed in the U.S.A.