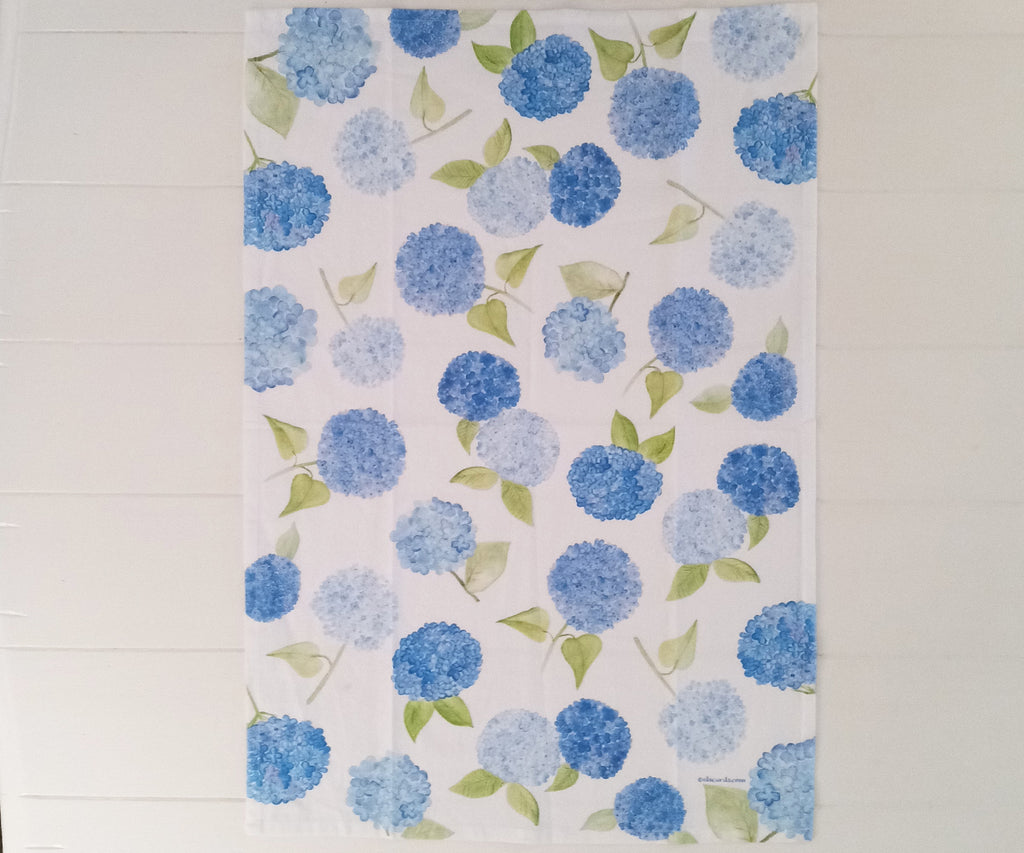 Big restock of our hydrangea tea towel!  This one is slightly different proportions compared to the original-a little bigger.  All different blue hydrangea paintings cover this towel.  A perfect way to have a summer feeling all year long in your kitchen!

Bob knows this one won't be drying the dishes any time soon! Too pretty ;) (Yes, I confess that I kept one for myself. We like to wash one to see how they do before we offer them to our discerning customers.)

Don't miss our fun blog post highlighting all the different uses for a tea towel!  This is a full color design and we know you will love it!  
• Fabric is 100% cotton.  The design is printed direct to fabric and will not peel off with use.
• Machine wash in cold water, no bleach. Tumble dry.  **Because these are cotton, they may shrink a little if dried in the dryer. El's washing tip-put in dryer for 10-15 minutes and then remove when damp.  Lay flat and smooth out the wrinkles by hand, then hang to finish drying.  This towel can be ironed on a warm setting.
• Towel size is 19" x 28" with a full color design. Towel sizes may vary a small amount because they are hand hemmed.
• Designed in New Hampshire-fabric is imported-printed in the U.S.A.