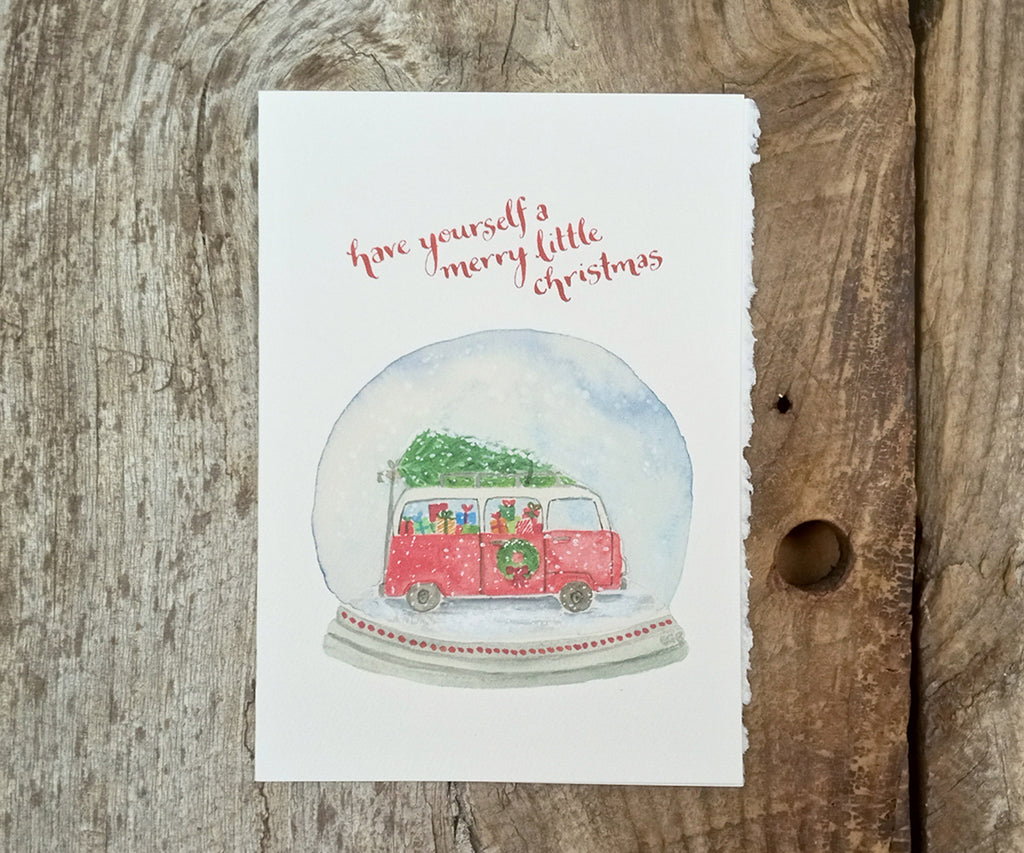 Did you know that the original snow globes were invented to be used as paperweights?  I've been wanting to do a snow globe painting for awhile now.  This year I had this design in mind...but what to put inside as the scene?
We were at a friend's house for dinner recently, when I saw a little minibus figurine all dressed up for Christmas deliveries.  I thought it was the perfect scene for our snow globe design.
Each design is El's own watercolor artwork with our signature style calligraphy. Cards are always printed on high quality card stock.
**Sets of cards may be personalized with your own inside message.  Just select "Set of 8 Cards with personalization" from the drop down below.  Please limit characters to 100 or less.  Please include your personalized message in the text box on this page. 
Examples: "With Love from the Braley Family", or "Love, Bob & El", etc.  Personalized message will be added to the existing message unless you request otherwise.
Inside message- wishing you joy

This card is A7 size (5" x 7").

Envelope is included

Presented in a cello sleeve

Also available in sets of 8 cards

Made in New Hampshire