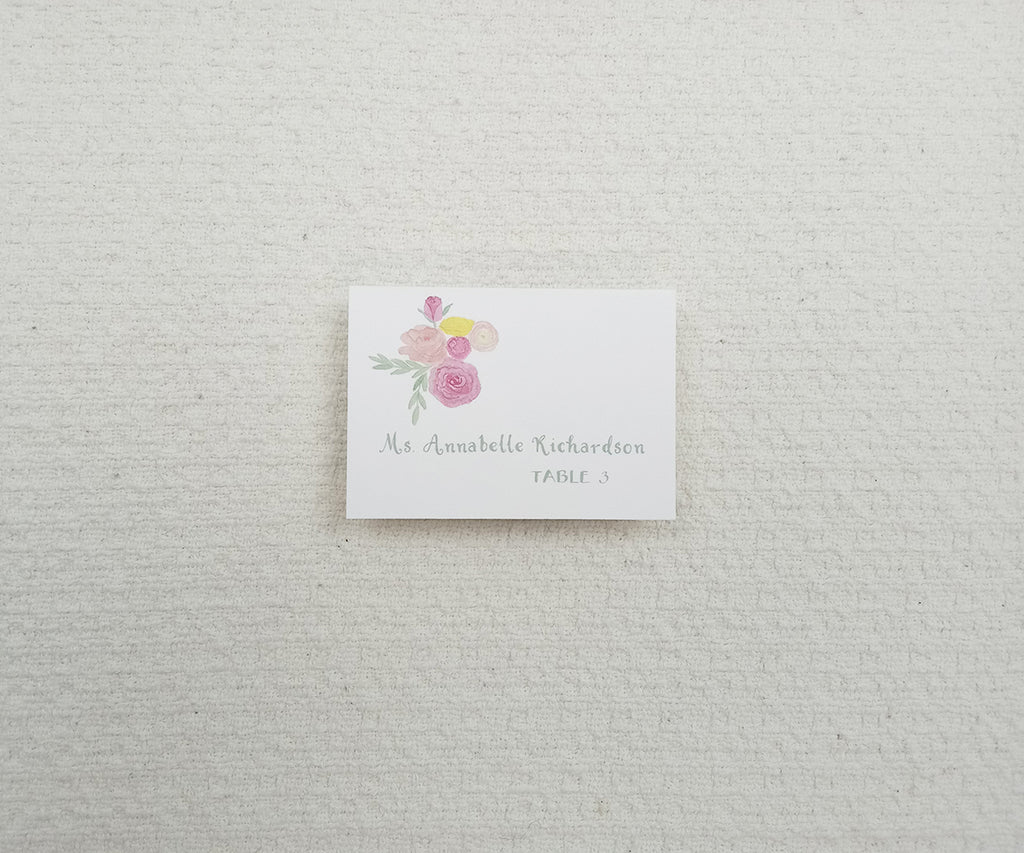 This beautiful soft floral place card is part of our River View wedding suite, but can be used for any summer wedding.  Soft pinks and a hint  of yellow accented by fresh greenery will honor your guests.
Cards are created with artwork only. An escort card should have a name and seating assignment and the place card displays the guest name only.

Printed on high quality 80# card stock
3.5" across by 5" tall (2.5 inches when folded)
Minimum order is 10
Made in New Hampshire
Add El's hand-lettered calligraphy or digital calligraphy in one of our exclusive fonts.
Hand lettered couples with same last name/families- start at $2.50 each, single guest $1.50
Digital lettered-start at $1.50 each
Please contact us to order escort/place card calligraphy before purchase to ensure availability.