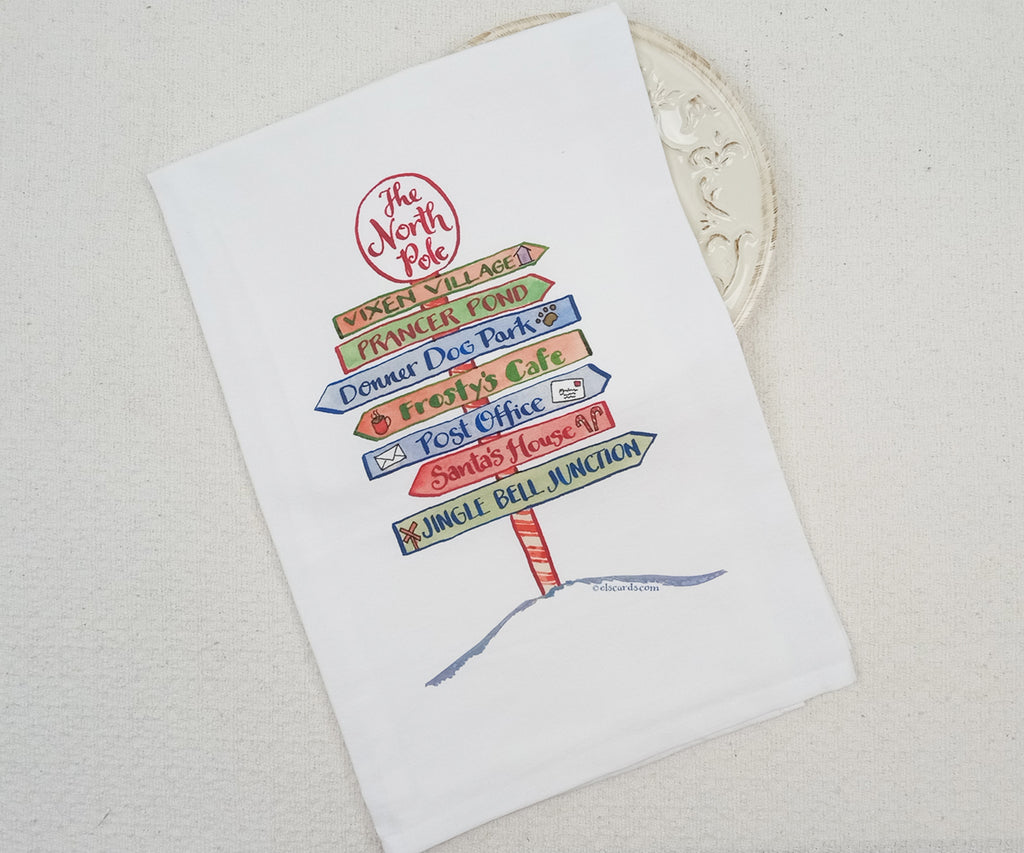 Our North Pole sign is a fun addition to your kitchen for Christmas. This design has been a long time favorite on our cards. Now we are happy to introduce it to our tea towel collection.

Don't miss our fun blog post highlighting all the different uses for a tea towel!  

• 100% White cotton flour sack towel is printed with water based ink and will not peel off with use. Loop on the back for hanging.
• Lint free for kitchen cleaning or drying. Safe to wash, dry and iron (although because they are cotton, they may shrink a little if dried). 
• Towel size is approximately 28" x 28"  Folded Dimensions: 9" x 14"  (Tri-folded and then folded over). Towel sizes may vary slightly because they are hand hemmed.
• Designed in New Hampshire-printed in the U.S.A.