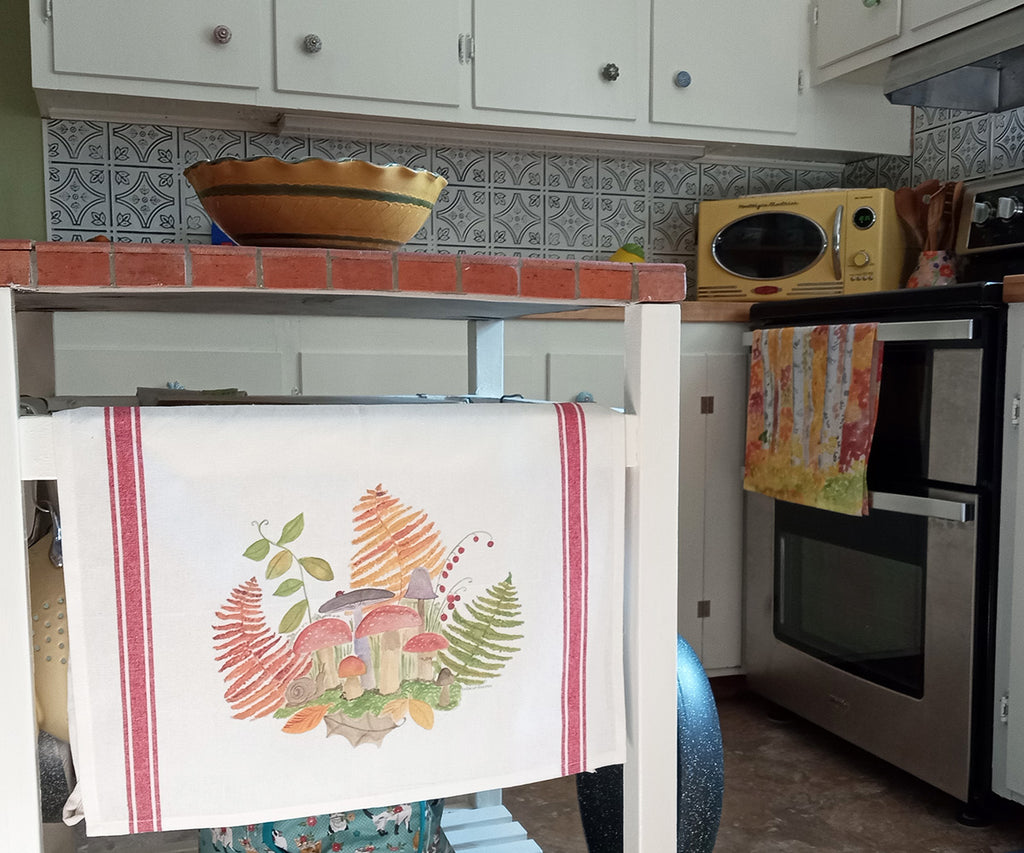 This sweet mushroom scene is a new painting!  Don't miss the snail and ladybug in their forest home.  Ferns in various stages of turning color were fun to paint. And of course...the mushrooms in different colors.  Enjoy!
The red stripes on the side give this towel a vintage feel. The material is 100% natural cotton and has a great texture.  There is a loop in the corner for hanging too!

• Printed with water based ink and will not peel off with use.
• Lint free for kitchen cleaning or drying. Safe to wash, dry and iron (although because they are cotton, they may shrink a little if dried). 
• Towel size is 18" x 28" and 18" x 14" when folded. Towel sizes may vary a small amount because they are hand hemmed.
• Designed in New Hampshire-printed in the U.S.A.