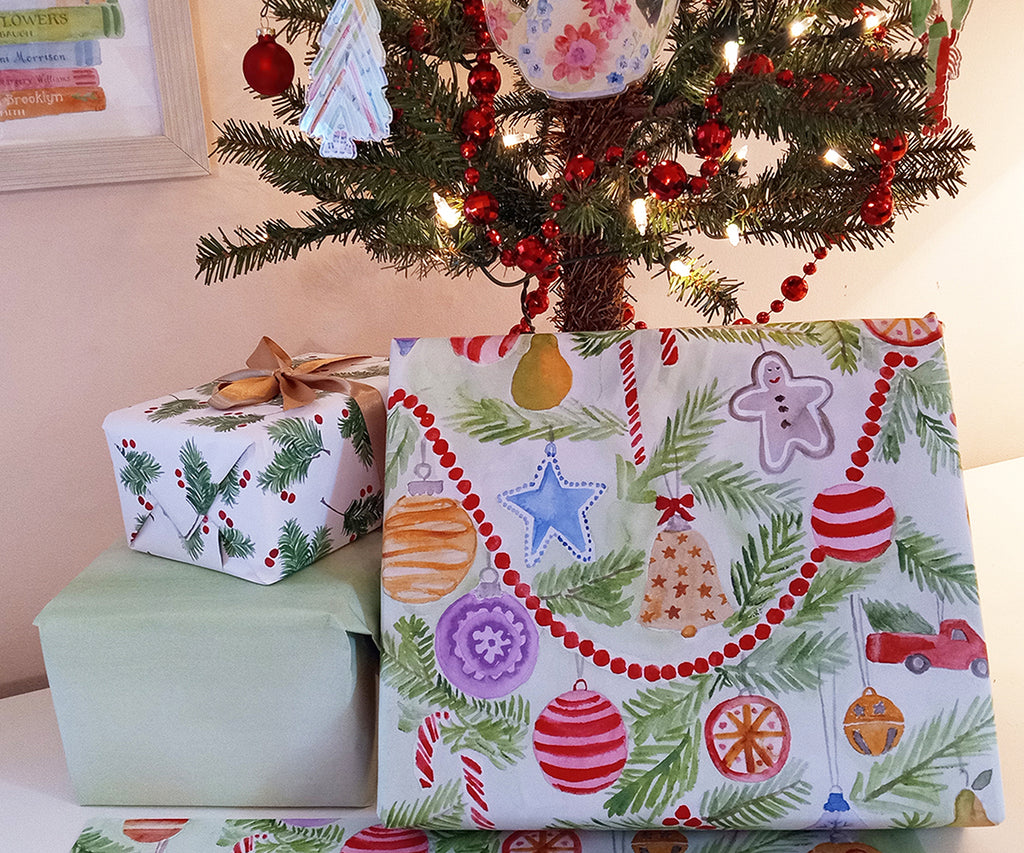 This new design is super colorful and festive!  From the candy canes, to the sweet angel, gingerbread men, sled, skates, and colorful bulbs, this Christmas wrap is El's new favorite.

And it's double sided! This second side is a new wash in shades of the green of the tree on the front.
Each sheet will wrap 2-3 smaller gifts or one average size gift.
4 sheet roll for $16 
70# weight with rich color covering every inch
sheet size 20" x 29"
packaged in a cello sleeve
designed in New Hampshire and printed in the U.S.A.