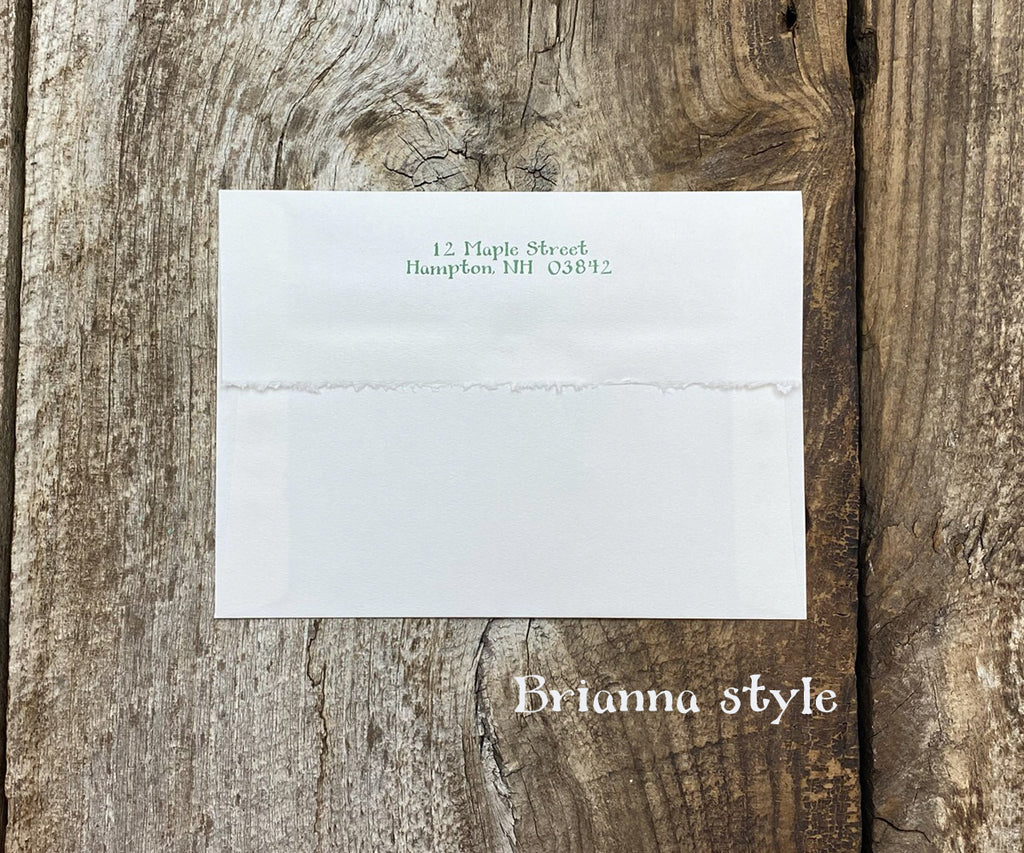 We are happy to be adding this service for our holiday card customers this year!  This is a simple addition of your return address printed on the back flap of the envelope.  
This service is an "add-on" for our holiday cards customers.  You will need to purchase a minimum of 3 packages of 8 cards to enjoy this new service (the packages of cards that you order do not all have to be the same design style).
So, first, select your packages of cards from this page, then circle back around here to order return addressing. If you already have your cards in your shopping cart, please move right ahead to the order form below!
And as always, if you have any questions, please reach out directly to El! You can email ellen@elscards.com, use our contact form or even do it the old fashioned way and pick up the phone (603-373-8605)!  If we don't answer, we promise to call you back asap.