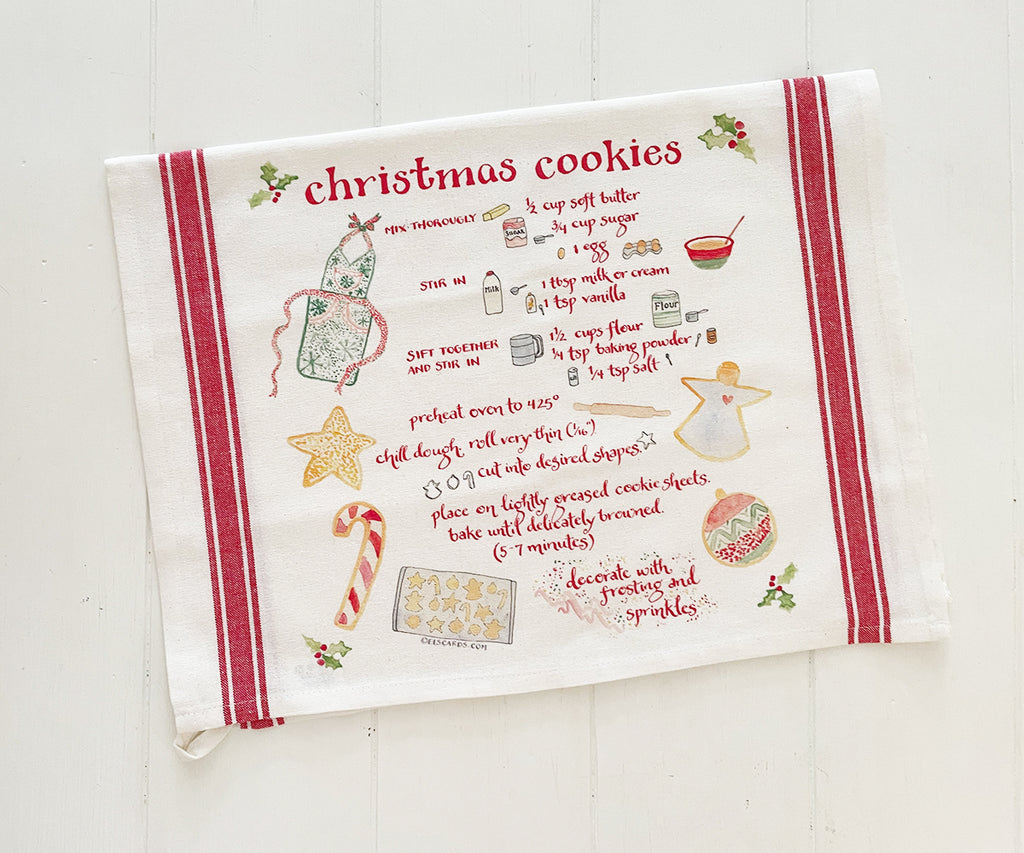 Baking Cookies is such a wonderful tradition. This towel features a tried and true (recipe provided by my mum) Christmas Cookie recipe-hand written in calligraphy and illustrated with ingredients, a cute holiday apron, and of course...cookies! Why not wrap a gift of cookies baked with the recipe towel?  This one makes a great hostess gift for holiday parties.

The red stripes on the side give this towel a vintage feel. The material is 100% natural cotton and has a great texture.
Did you know that if you prefer the paper version, we also have a similar design available as a Christmas card? 
• Printed with water based ink and will not peel off with use.
• Lint free for kitchen cleaning or drying. Safe to wash, dry and iron (although because they are cotton, they may shrink a little if dried). 
• Towel size is 18" x 28" and 18" x 14" when folded. Towel sizes may vary a small amount because they are hand hemmed.
• Designed in New Hampshire-printed in the U.S.A.