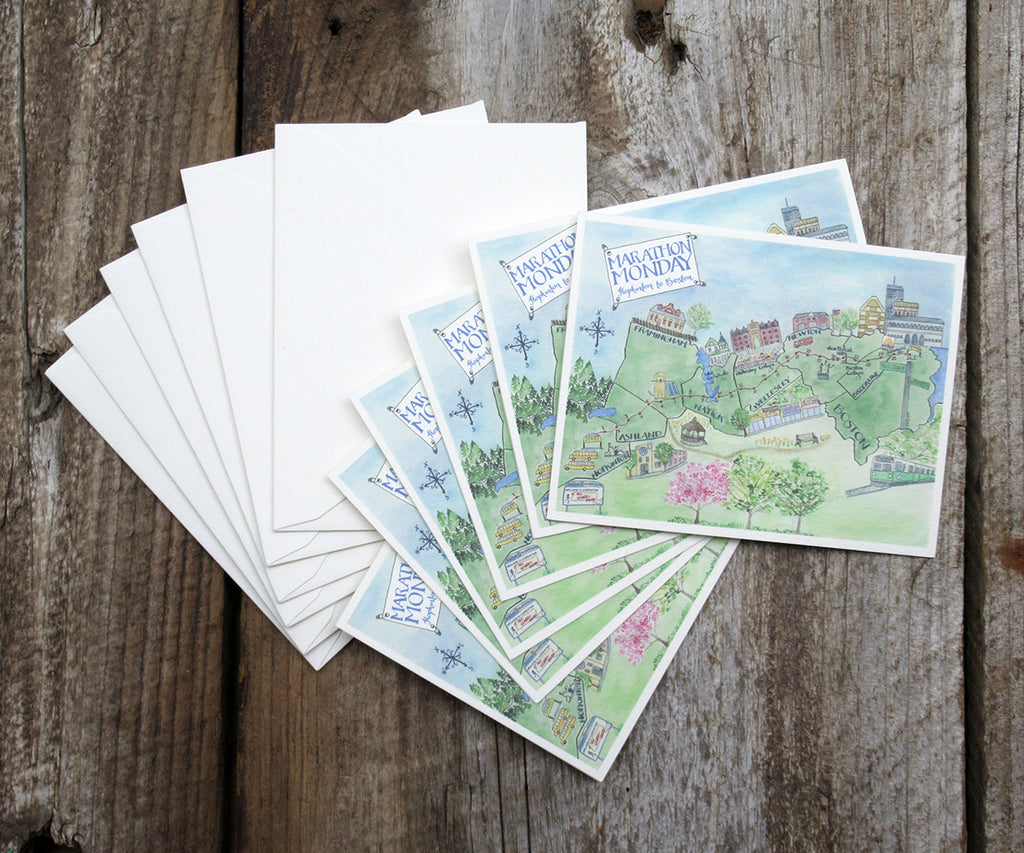 We are so excited here at El's Cards that the day has finally arrived! This map has been long in the planning (22 years in fact....) and we are proud to announce our newest map celebrating the Boston Marathon.  It's called Marathon Monday and we hope you love it!  Interesting fact-did you know that the Boston Marathon is the only marathon run on a Monday?!  Hence...the most appropriate name for our map!  
All the race towns are highlighted with something notable...from the starting line in Hopkinton...to the fans cheering the runners on at Wellesley College, to the Boylston/Hereford sign.  This day in April is dear in the hearts of so many people.  This is a perfect gift for someone who has run the Marathon!
A little factoid...El ran the Boston Marathon in 1997 and after finishing the race thought....if I can do this, I can do anything!  And here we are! El's Cards was born from the finishing of the Boston Marathon all those years ago.  
El's map notes are created in calligraphy and watercolor paints and are all original designs.  They're whimsical though, so don't try to navigate the actual race route with these notes :)
Available as 6 note cards and envelopes or as a single note card




Printed on high quality card stock

Card size is 4.25 X 5.5 folded

Made in New Hampshire