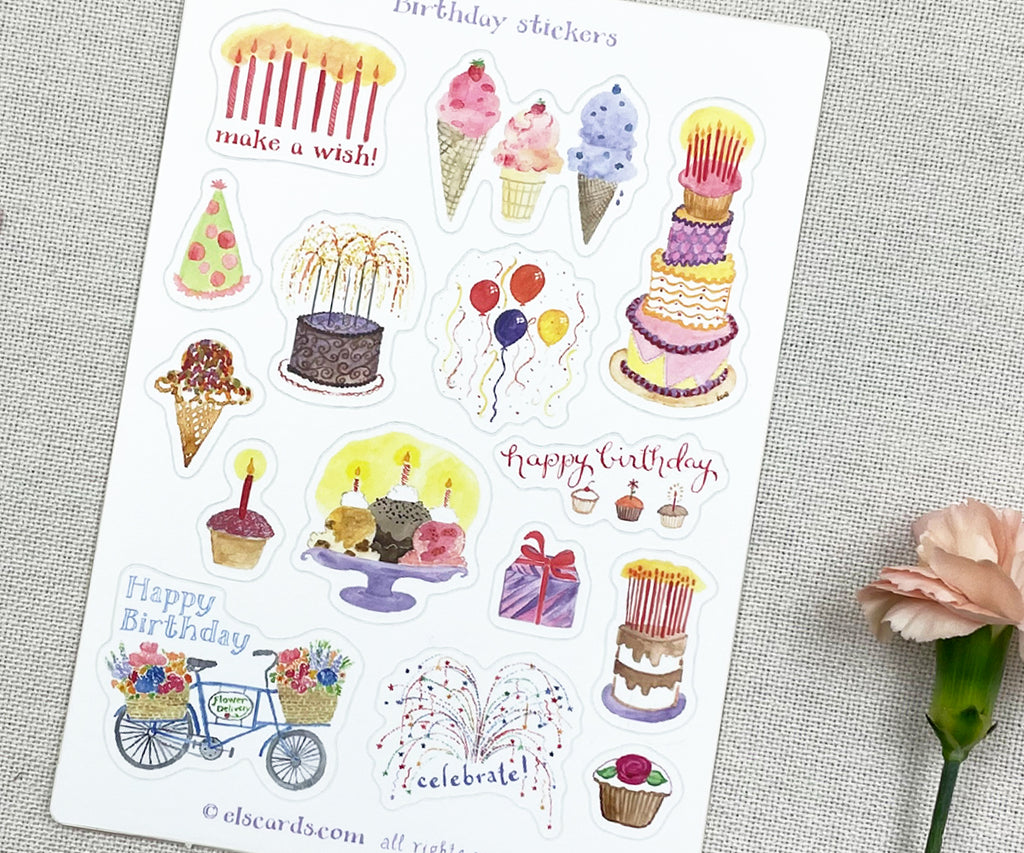 Our sticker sheets have been fun in the creation! Now you have a sweet seal to close a birthday card envelope or to decorate a birthday gift packaging...think gift bag!   We selected some of our most popular and favorite designs for these colorful stickers.  Candles, ice cream cones, fireworks, balloons, and many, many cakes in our signature watercolor designs are a great addition to your stationery order.

Why not pop one in a card and treat a friend to a sheet?!  We all need treats these days!
• 15 small stickers on a 5" x 7" sheet
• Presented in a cello sleeve
• Designed in New Hampshire-Made in the U.S.A.