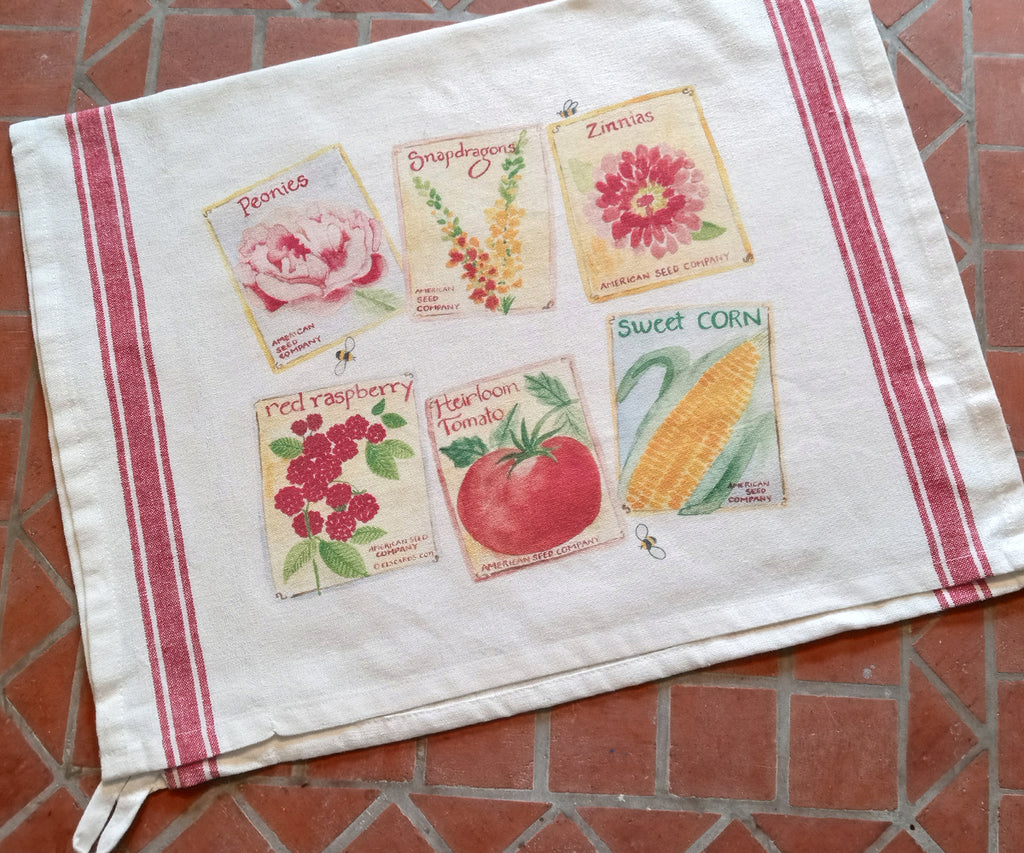 Charming and just in time for spring!  Seed packets and bees is a colorful and fun design for your favorite gardener.  We all know that bees make the world go 'round!  So there are some bees getting ready for the plantings.  This is a great choice to accompany our Seed Packets note cards.

The red stripes on the side give this towel a vintage feel. The material is 100% natural cotton and has a great texture.  There is a loop in the corner for hanging too!
• Printed with water based ink and will not peel off with use.
• Lint free for kitchen cleaning or drying. Safe to wash, dry and iron (although because they are cotton, they may shrink a little if dried). 
• Towel size is 18" x 28" and 18" x 14" when folded. Towel sizes may vary a small amount because they are hand hemmed.
• Designed in New Hampshire-printed in the U.S.A.