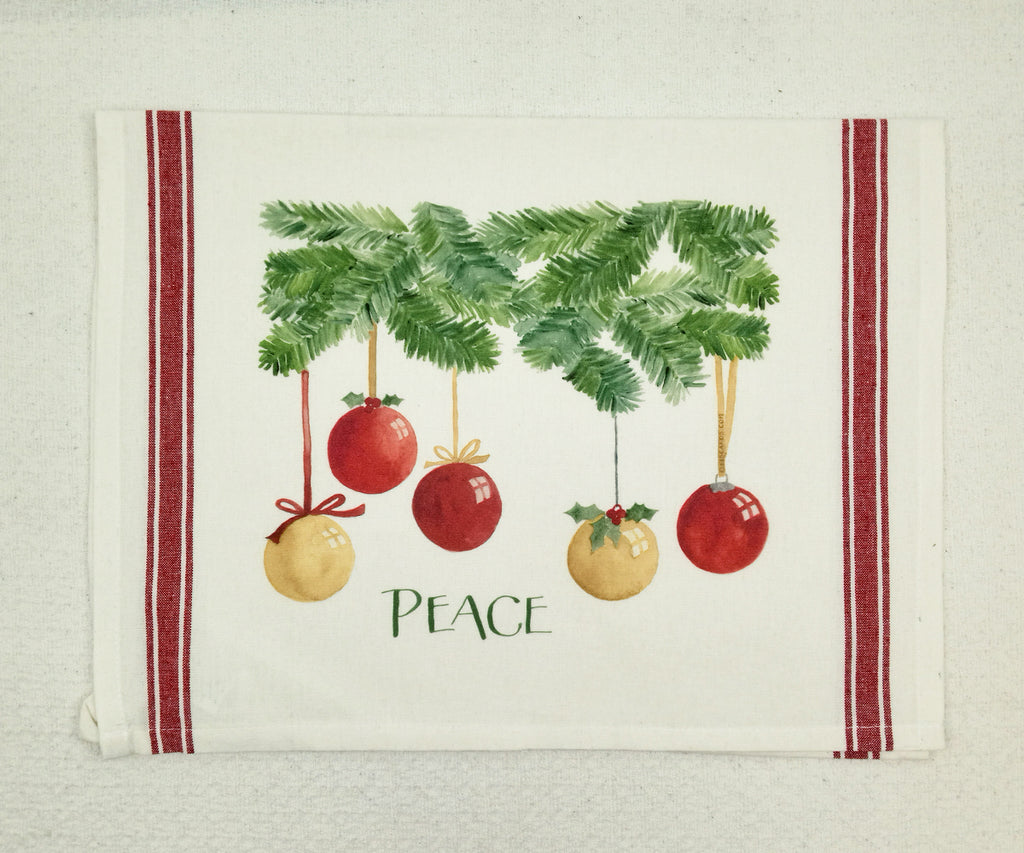 The Peace Ornaments towel is new for 2023.  This popular card design fit perfectly on these fun towels with the red stripes.

The red stripes on the side give this towel a vintage feel. The material is 100% natural cotton and has a great linen like texture.
• Printed with water based ink and will not peel off with use.
• Lint free for kitchen cleaning or drying. Safe to wash, dry and iron (although because they are cotton, they may shrink a little if dried). 
• Towel size is 18" x 28" and 18" x 14" when folded. Towel sizes may vary a small amount because they are hand hemmed.
• Designed in New Hampshire-printed in the U.S.A.