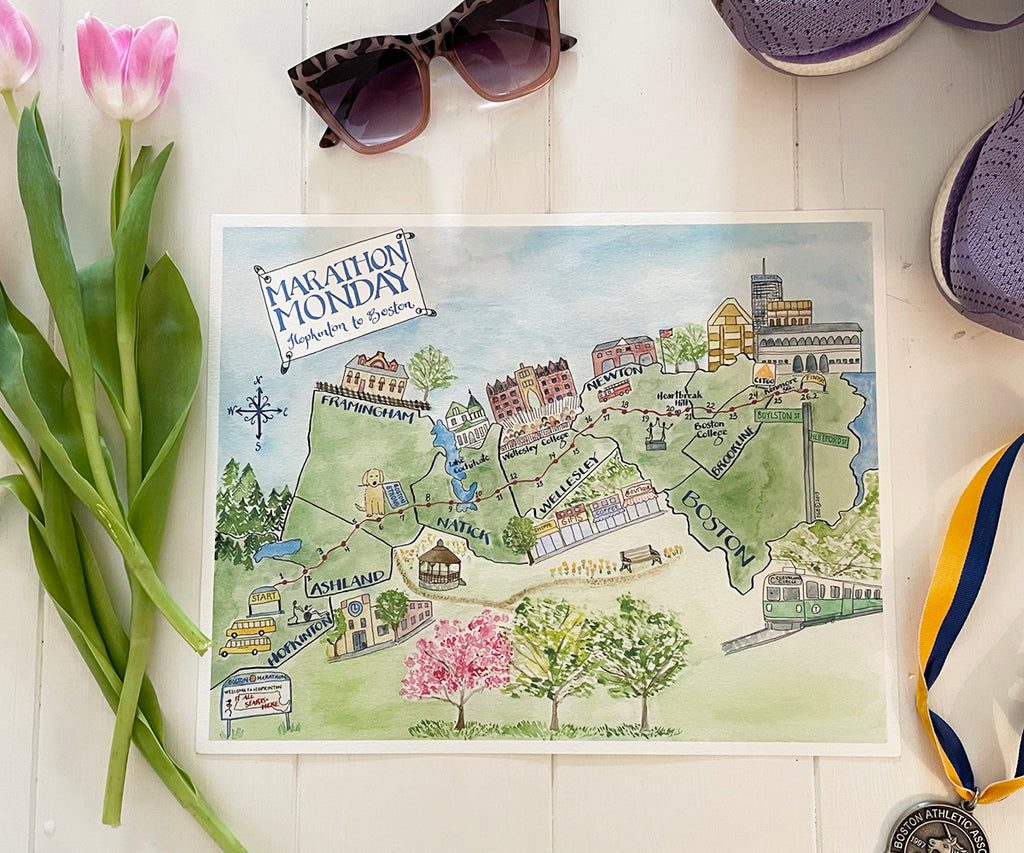 We are so happy to have created a map celebrating the Boston Marathon.  It's called Marathon Monday and we hope you love it!  Interesting fact-did you know that the Boston Marathon is the only marathon run on a Monday?!  Hence...the most appropriate name for our map!  
All the race towns are highlighted with something notable...from the starting line in Hopkinton...to the fans cheering the runners on at Wellesley College, to the Boylston/Hereford sign.  This day in April is dear in the hearts of so many people.  This is a perfect gift for someone who has run the Marathon!
We are offering complimentary personalization on this map too.  See the example.  You may want to include the name of the runner, the date of the race run, time accomplished, charity for which you ran, etc.  Three lines are available for personalization, or just purchase your map "as is".   Either way, this map celebrating Marathon Monday is El's favorite new addition to the maps collection in a very long time!! If you want to know why....just watch our fun 20 year commeorative video!
Available as 8x10, 11x14, and 16x20

Printed on 80# high quality paper stock

Presented in a sealed cello sleeve with a 1/16" recycled fiber backing board

Made in New Hampshire

Barn wood frames available for all sizes if desired