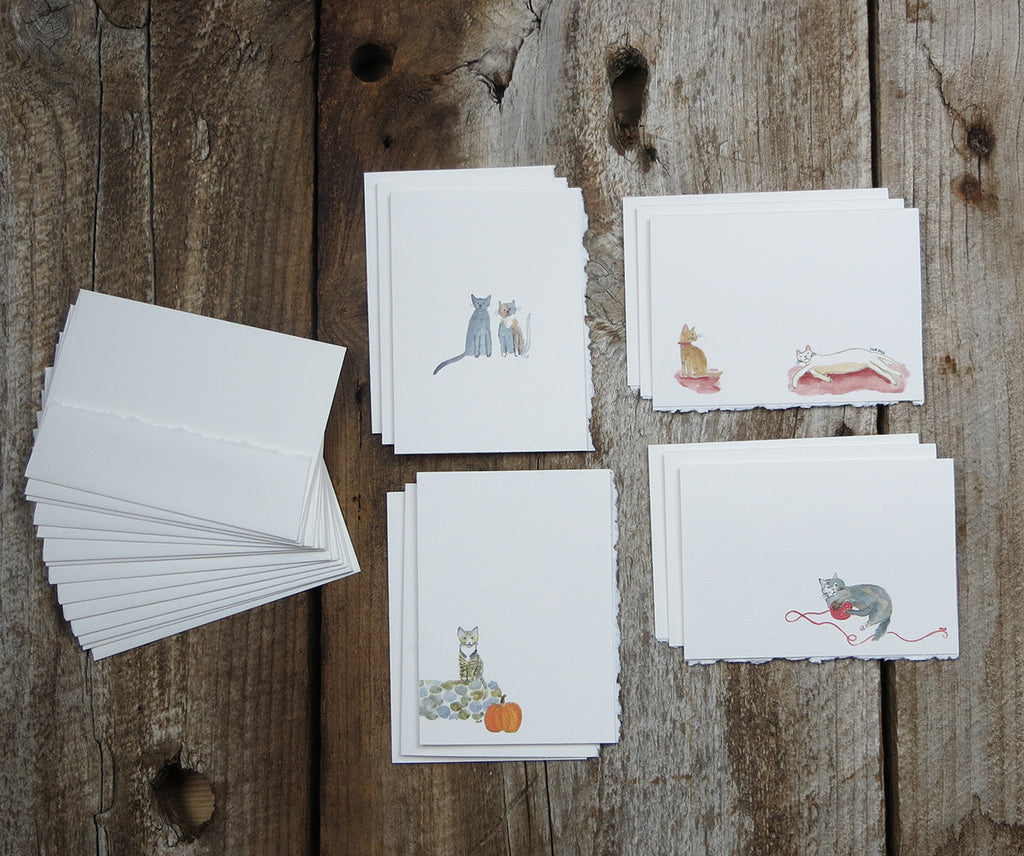 Four different cat designs entertain you on these fun notes.  Cats are El's favorite!!  Enjoy this mixed design group including cat with yarn, Pair of felines, Pumpkin Kitty, and 2 Friends. 
This package includes 4 designs of 3 each- 12 notes. We hope you will enjoy sending these notes to your friends and family as an individual note with a personal message or as a box for a special gift. Who doesn't need a small note card now and again? 
Choose between Artwork only or With Personalization (30 character limit).  If ordering personalization for your notes, kindly enter that information below in the text box after selecting the "With Personalization" option in the drop down.  For examples:  "A note from Melissa", or "Melissa James", or "A note from Melissa James".
El's original watercolor artwork printed on the front-blank inside

Comes in box of 12 cards with envelopes

3.5" x 5" size folded cotton card stock with envelope

P

rinted in New Hampshire