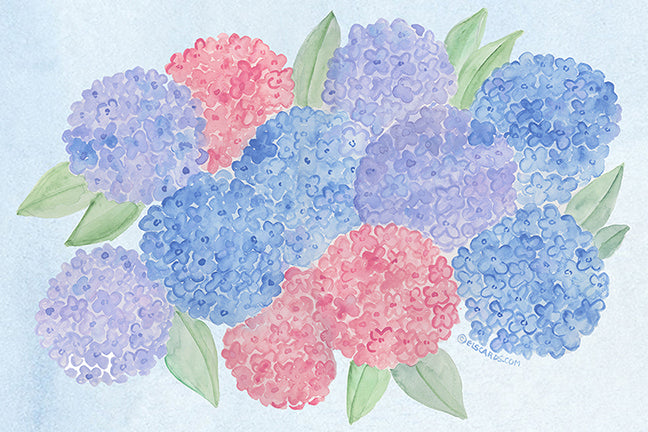 Hello friends!  So many huge life changes for us all over the past week.  We were supposed to take a warm Florida vacation on Saturday, March 14th.  Then last Monday, Bob suggested that because of  the coronavirus, it might not be a good idea to travel. We discussed it and after a LOT of resistance from me, we decided not to go.  I have to admit that I pouted about it a little until last Thursday-merely a week ago.  But when we went to pick up a few things at Market Basket that day (our local grocery store), and we were seeing empty shelves already, I realized that this was going to indeed turn into something big-and unlike anything we have seen before.
The effect this crisis is having on our country is very scary.  These days, I am truly practicing "one day at a time".  There are so many questions, and not enough answers for my liking.  We have been communicating with our wedding couples about what is yet to come and putting systems in place to help in any way that we can.  Being a small business (as you may know, just the two of us)...there are so many unknowns as to what will happen this year, so trying to not get overwhelmed can feel like a full time job-as with so many people who are experiencing so many changes on a daily basis.
So, I decided to paint something special for you! We have received so much great support from our friends and community, we wanted to say thank you in a small way.  Last year, I started creating these fun desktop wallpapers in watercolor.  My original plan was to design this one using some flowers I had in my paintings collection.  But then, I changed my mind and decided to paint something new.  Painting helps me to relax....and hydrangeas are such a favorite of so many of our clients.  They are beautiful for all occasions and they remind me of summer!  SO...here is a hydrangea wallpaper for you to use on your desktop, tablet, or phone (or all three if you wish!).
Here are the links and instructions to download this pretty wallpaper:
-Select the size you need:
Click here for 1920 x 1080 (widescreen)
Click here for 1024 x 768 (standard and tablets)
Click here for phone
-When the image opens, right click the image
-Select "save as" and label it as you wish...Hydrangea wallpaper...in a place where you can find it.
-Go to your Settings page in the computer
-Go to Personalization in the settings
-Browse images and grab it from where you have it saved.  It will set as home page wallpaper. If you have trouble, ask your favorite millennial or Gen-Z'er for help!
We hope this wallpaper brightens your day! And please take good care of yourselves.
Also, this weekend (Friday-Sunday), we are participating in a Virtual Craft Fair put on by 27 Teas, a local New Hampshire company.   All of the makers involved are offering some great bargains. Think of it as shopping Etsy, but much more simply and locally.  We are offering free shipping and 20% off with code CRAFTFAIR all weekend.  Shop small!
xoxo
El & Bob