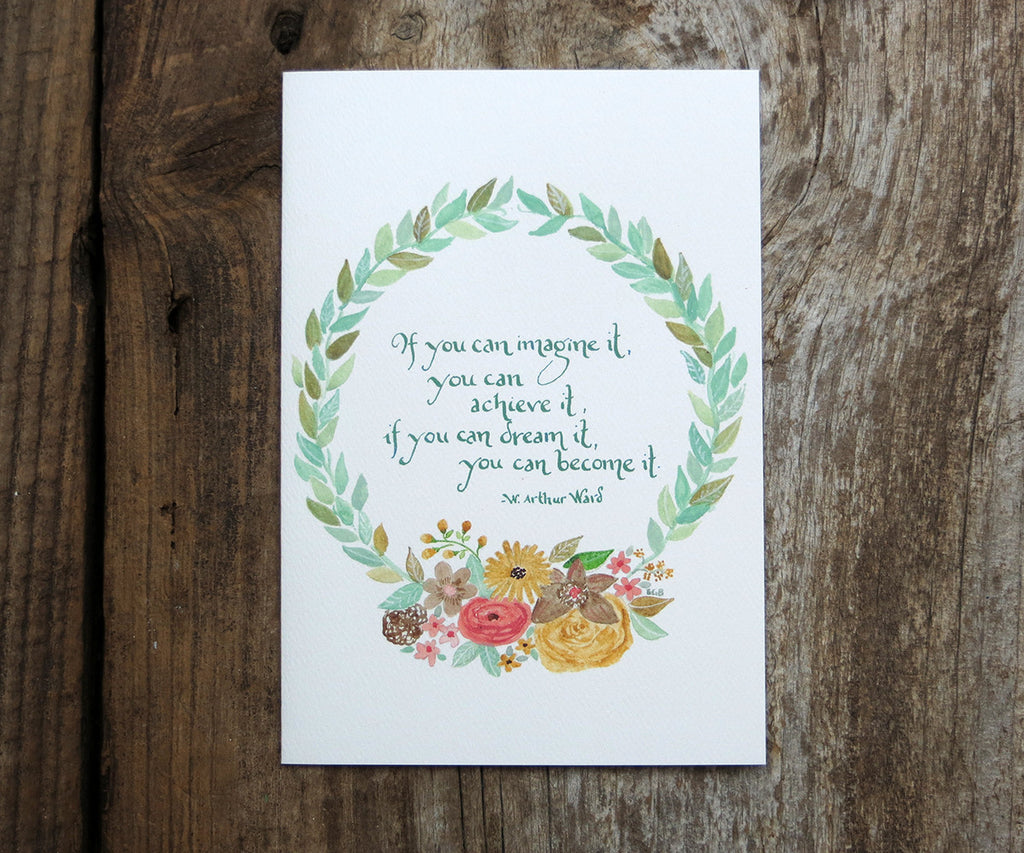 "If you can imagine it, you can achieve it.  If you can dream it, you can become it."-truer words have never been spoken!  I love this quote...it really does inspire me.
The watercolor artwork featured is a leaf wreath with wildflowers at the bottom. Our own signature calligraphy style fills the wreath center with hope.
• Blank inside
• This card is A7 size (5" x 7").
• Envelope is included
• Presented in a cello sleeve
• Made in New Hampshire