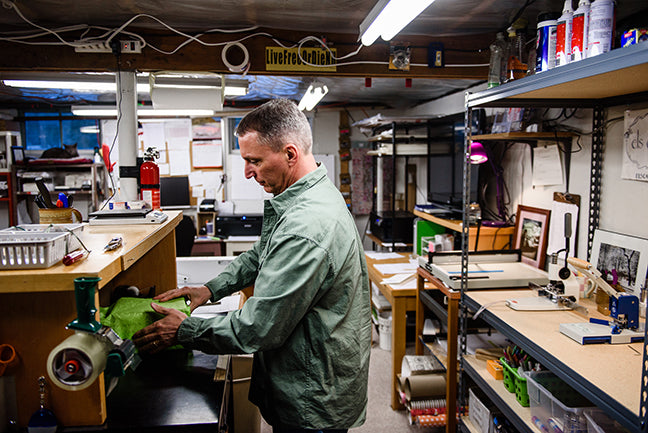 When is comes to sending items, through the mail or another type of carrier, most people do not give the issue much thought. The only time people consider it is when they receive something delivered that has been damaged by mishandling or poor packaging. I think about going to a friend's house when they ask you to help them move.  You show up to discover open-top boxes with items sticking straight out, and all you can hear is the sound of breakable objects clanking together in a loosely packaged box.
I have worked in both the warehouse/storage and packaging/delivery departments of some businesses, and there is quite a bit of consideration given to delivering products with the minimum about of damage and customer returns. Sometimes the cost of getting something somewhere safely can cost as much as the product itself.
The other option is to go to a store, retail or wholesale and pick up the items yourself. In some cases that will be impossible because of the distance to the product or just an inconvenience of time. Either way, I have enjoyed the benefit of ordering online and I respect the cost of shipping products. I always think of how much time it would take me to go out and get the item, and for most business owners, time really is the most valuable asset.
This photo and cover photo by our talented friend, Melissa Mullen Photography
When our business started to increase in volumes of production, so did our ordering for raw materials. With this came a varied assortment of boxes, all sizes and shapes. If the boxes were still in good shape, my first thought was to reuse them for our own customers. I will not send our products in a box with some other company's name or logo, most boxes are plain. If the box does have a name or logo, I still find ways to reuse some of the cardboard.
Using a simple box cutter knife, I cut the cardboard into different sizes and shapes for use as packing material. Using a few pieces of cardboard as padding in a larger box offers protection for your products. When sending something flat in a rigid envelope, I have yet to receive a complaint about a card or print getting bent because it was in a rigid mailer.  Adding the extra cardboard saves the product from harm.
One of my vendors uses flat sheets of cardboard to go between their products and it is exceedingly rare to see any damage to the products through the course of shipping. We do a lot of business with this company and I found myself with an abundance of flat cardboard stock. I was not sure of its best use, but I knew it had value.  Upon receiving an item from an unrelated vendor, I noticed the construction of this small box.  It was a simple design folded over on itself. I took the box apart and created a template for a small box, and the template was the same size as the flat sheets of cardboard I had been saving.
With a little bit of trimming using the box cutter knife, and folding the cardboard, I have created our most used shipping box for our everyday products-like cards and notes. Also, I have found that I can use the template on any cardboard.  So when I have large boxes that I would not use for any other purpose, I can use the template to cut out many of the small boxes. Please watch our short homemade video below for a visual explanation.  You can download my recycled box template here.
The reason this discovery was so important to us is the previous shipping box I would use was a USPS priority box. The total weight of the product and the box, most of the time, was not over 15 oz. and would qualify for first class shipping- which is half the price of priority shipping. However, using a USPS box, I could not select the first class shipping option. The other option was to buy smaller boxes, but the price of small boxes negated any savings I would have from not using the USPS priority box. What a conundrum! Seeing the opportunity to use and recycle the cardboard has allowed us to keep our shipping cost down and pass the savings to the customer. We have heard from family, friends, and customers that shipping costs can still be the difference between pressing the purchase button or exiting the website, so if we can, we try to keep shipping cost down.
Now about recycling packaging material- don't get me started! Please stay tuned for the next blog entry.
Hope all is well with you and yours,
Bob