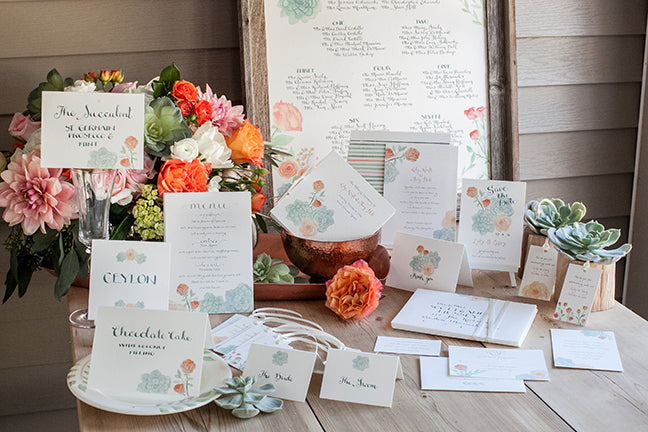 What a year!!  So many great things happened at El's Cards in 2016!  First and foremost, it was our first full year working together as a team.  And I am happy to report that it went extremely well!  Bob's strengths and mine are so different so we complement each other in every way. Here are a few of our most memorable moments and projects and our Top 10 countdown for the year 2016!
10-We really expanded our wholesale market.  From Whims & Whatnots right here in Greenland, to Minka in Kennebunkport, Visibility in Portland ME, and The Niblic on Chebeague Island in Casco Bay (to name just a few). It's been fun to see our wholesale department start to really grow.
9-Lots of great new shows!  Some of our favorite new locations were Market Square Day in Portsmouth NH, Camden ME, The Vintage Bazaar in Salisbury, MA and the Wassail weekend in Woodstock VT.  Looking forward to these great shows in 2017 too!  One of the best parts of Camden and Woodstock was the visits to friends who lived there!! Thanks Liz and Abby for your hospitality-we can't wait to visit again in 2017.
8-Our very favorite craft show-The Greenland Women's Club Craft Fair & Pie Festival.  This show is in our home town...and it is our favorite for many reasons! It's so well run, well laid out, and so much fun to be in our own neighborhood.  The local big kids help all the vendors load in and out.  Greenland is a great little town and we have so many wonderful regulars who come to see us at this show every year.  And did I mention what a great job the ladies do pulling it all together!!
7-Attending The Relevant Workshop in April-This wedding industry event was created by Meg Simone of Meg Simone Wedding Films and Brea McDonald Sudol of Brea McDonald Photography.  It was a really fun and informative day with so many great topics discussed, plus networking, great company and food!  They're doing it again for 2017...so be sure to sign up early!  I met so many great new wedding industry friends there.
6-Some great press!- There was a wonderful write up about El's Cards in Seacoast On Line and the Portsmouth Herald in May!  Thank you Beth Ann Miller!
We were honored to be featured twice in My Wedding magazine!  Our Cape Cod map Save the Date was chosen for an article in May...then just recently our oyster shell menu was featured in the Spring 2017 edition!
Style me Pretty features-There were 2 this year!  We were published in August with Leander Matos Weddings and Rachel Buckley Photography at the helm (and a great team) for the "To Someone Beautiful Far Away" styled shoot.  We were also happy to be a part of Kerry and Derek's beautiful autumn wedding that was featured on Style me Pretty on Thanksgiving Day with photos by Emily Delamater.
5-Great Venue Relationships-both old and new-We have loved working with Wentworth by the Sea Country Club in Rye, NH for the past few years now...as well as Granite Ridge Estates and French's Point!  This year we attended the Hardy Farm Summer Wedding Showcase in Fryeburg ME....and added this venue to our list of favorites.  We also enjoyed a lovely event at William Allen Farm in Pownal ME with the Maine Wedding Cooperatives.
4-New products-Where do I start?!  The star of the show is our new Special Days Calendar...a GREAT gift item that took the shows and the website by storm this holiday season. You keep it year to year to remember birthdays and special occasions.
We created 8 new maps-the most popular being Midcoast Maine! What an amazing response we got to this map.  For the maps, Bob does all the research and I do the layout and artwork. My personal favorite was Woodstock VT that we created for the Wassail weekend in December. 
New wedding invitation suites galore!  From traditional to creative...we truly have so many choices.  We have 33 NEW designs being introduced in 2017, so stay tuned for those!
For the holidays we rolled out a new collection of fun Christmas prints-chairlift skiers, gift shop, and farm truck were a few of my favorites.  Christmas bookmarks were a great new item, nautical gift tags and our bestselling holiday card-Shell tree!
3-Wonderful couples, new business relationships and custom wedding projects!  Our wedding business continues to grow and we are so lucky to work along side with the best in the industry!  This year we collaborated on a number of projects with some of our favorite planners-including Daisies & Pearls, Azalea Events, Beehive Creative, Portsmouth Harbor Events,  Nicole Mower Events, and  Beautiful Days, to name just a few.  We had the pleasure of creating hand painted seating charts for several couples and so many fun, custom invitations-wedding, birthdays, baby showers, rehearsal dinners, and more!
2-The big, honkin' van-LOVE the van!! Super comfortable show ride and long overdue.  Bob is the master of packing and unpacking for shows in the best way possible. He loads the van just like he is putting together a jigsaw puzzle  (Rumor has it, there may be a future blog post on this very subject).  The van has simplified life so much for us (and Bob's back wear and tear).
(Professional photo credits on collage above to Emily Delamater (pumpkins), Rachel Buckley (5 laughing Relevant Workshop attendees), Rachel Buckley (soft blue map stationery-To Someone Beautiful Far Away), Geneve Hoffman (succulents wedding invitation)
1-NEW retail and wholesale websites!  This was by far the best highlight of this year for us! In anticipation of the new website, I created our new branding design.  We worked so hard getting everything together for this endeavor and are thrilled with the outcome.  Our new platform is Shopify and it has been perfect for what we need! We had our best holiday season yet and are so excited about the year to come!
Happy New Year everyone!  Thank you so much for tuning in to learn about our small business adventures at El's Cards. We are so excited about all the surprises we have planned for 2017 and can't wait to tell you our plans.  One thing that is especially fun is the relationships that start with wedding invitations, and continue long after the wedding!  We have met so many wonderful people over the past years and truly value the relationships we have created.  We are so appreciative of this privilege. Thank YOU again!
xoxo
El & Bob