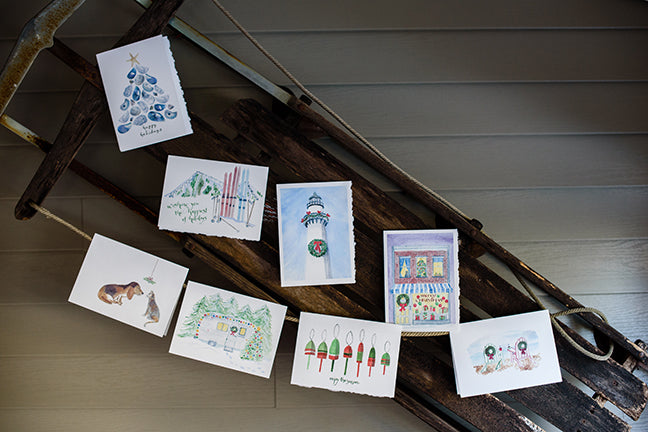 We love the upcoming season!  Bob and I have been preparing by stocking up on cards, frames, paper, ink, etc. for our on line orders and our shows.  Bob has ordered  plenty of supplies so we have everything we need...and working on adding new products to the website!  
We currently have thousands of cards in house. Some are boxed and ready to display at our next show or to ship, like these map notes.
And some are just waiting to be printed and realize their Christmas dream!
There are bottles of red and white ink and hundreds of red envelopes for Letters from Santa and Cards from Santa!
And most importantly...my favorite treats!  For as hard as we will be working, we need to have a few little morsels around to keep us going! I love the egg nog flavored almond or coconut milk in my coffee the best!
Looking forward to the season and all the fun it will bring!  We have 2 great local shows this coming weekend-in Stratham, NH on Saturday and in Greenland, NH on Sunday.  We hope to see you there! We have a few super cute items that will only be available at shows and not on the website too. Have a great day!  xo