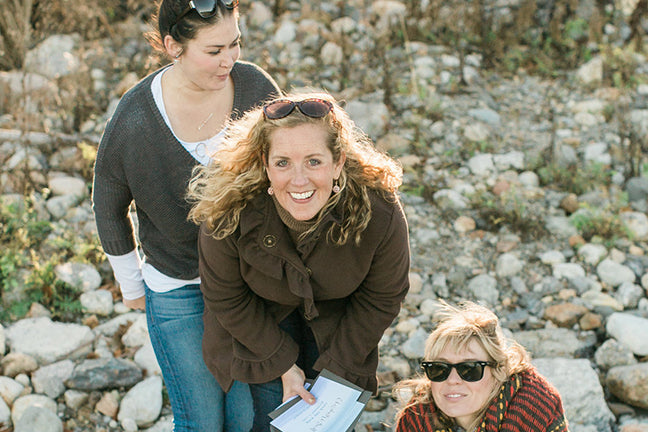 We are honored to say that this beautiful styled shoot was created around our Alluring Seasmoke wedding invitation suite!  Leander Matos  presented me with the idea one day when we were having coffee (when we were still fortunate enough to have her living here in New Hampshire!).
The photo shoot took place at Fort Stark in New Castle, New Hampshire. I was so excited when she mentioned having talented Rachel Halsey do the photography.....and also Wanderbird Floral in Portsmouth for the exquisite  flowers.  It was a cool November day....the lighting was perfect and it all came together beautifully.
Rachel captured the gorgeous table that Leander laid out using purples and grays...with plenty of oyster shells for an incredible centerpiece.  And the chandelier of branches with flowers interwoven throughout was truly a thing of beauty.  In case you are wondering how it was suspended over a table in the middle of a sandy beach.....let's just say I got over my fear of heights that day!
The ombre theme was carried from the save the date right through to the thank you notes.  The invitation has the bride and groom's names lettered by hand in gold, as did the oyster shell place cards.
It was truly a creative and original collaboration. It was so much fun to work with this great group of professional women.  I can't wait for our next project together.
This shoot is also featured on Burnett's Boards!