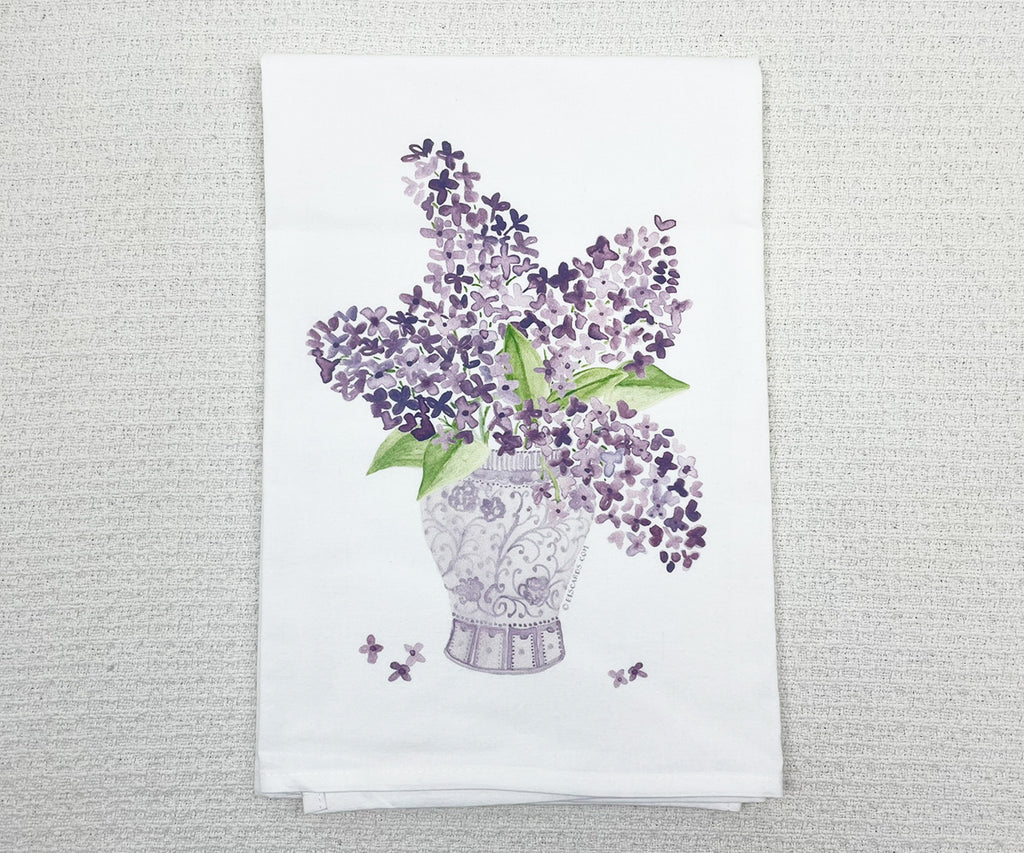 Lilacs have such a short season but are such a popular flower!  We had to put it on a towel so you can enjoy them now all year long.  Don't miss our Lilac notepads and our lilac note cards. Personalize the cards for something extra special.

Don't miss our fun blog post highlighting all the different uses for a tea towel!  

• 100% White cotton flour sack towel is printed with water based ink and will not peel off with use. Loop on the back for hanging.
• Lint free for kitchen cleaning or drying. Safe to wash, dry and iron (although because they are cotton, they may shrink a little if dried). 
• Towel size is 28" x 28"  Folded Dimensions: 9" x 14"  (Tri-folded and then folded over). Towel sizes may vary slightly because they are hand hemmed.
• Designed in New Hampshire-printed in the U.S.A.