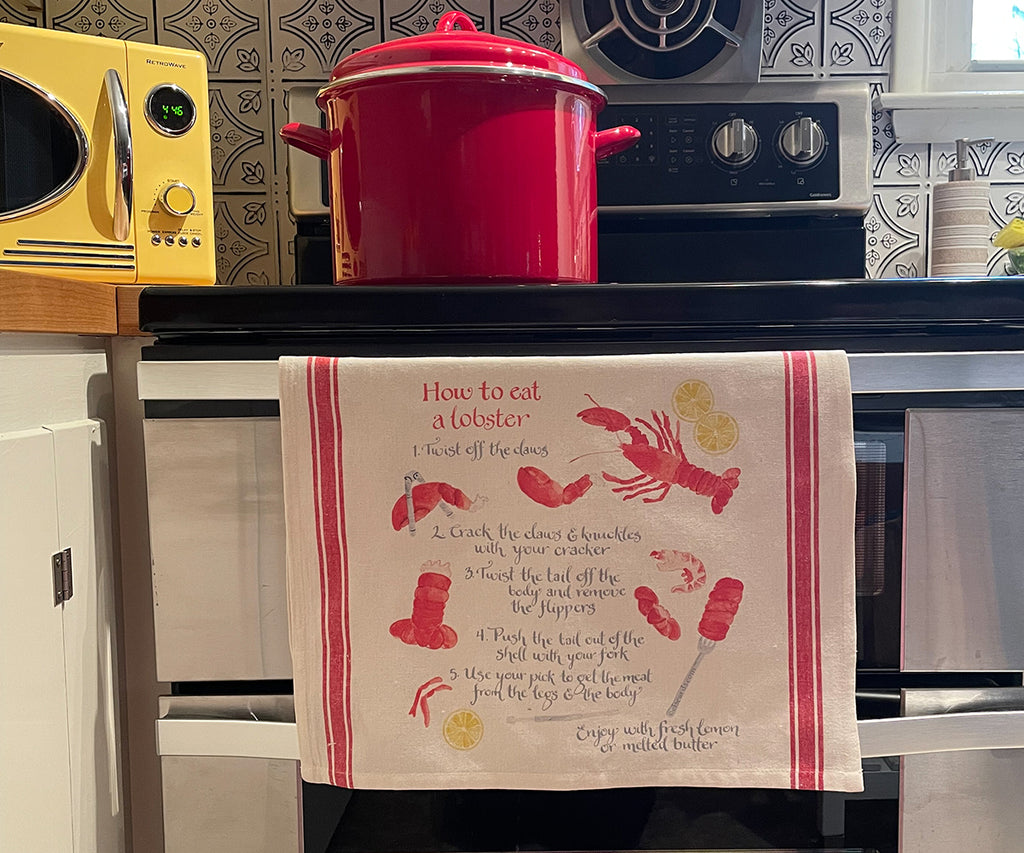 This design has been on El's mind for ages!  Finally it's here!  A simple "How to" eat a lobster-on a towel.  This one is a fun reminder of a lobster bake or a great design for your summer cottage.  Also available on a heavy flat stock card for weddings, rehearsal dinners, or any lobster feast!
This is a great design for anyone who enjoys all things coastal. Try pairing it with our Buoys tea towel or the Lobster hut tea towel.

Don't miss our fun blog post highlighting all the different uses for a tea towel!  This is a full color design, but it may be too pretty for drying your dishes!  
The red stripes on the sides give this towel a vintage feel. The material is 100% natural cotton and has a great linen-like texture.  There is a loop in the corner for hanging too!
• Printed with water based ink and will not peel off with use.
• Lint free for kitchen cleaning or drying. Safe to wash, dry and iron (although because they are cotton, they may shrink a little if dried). 
• Towel size is 18" x 28" and 18" x 14" when folded. Towel sizes may vary a small amount because they are hand hemmed.
• Designed in New Hampshire-printed in the U.S.A.