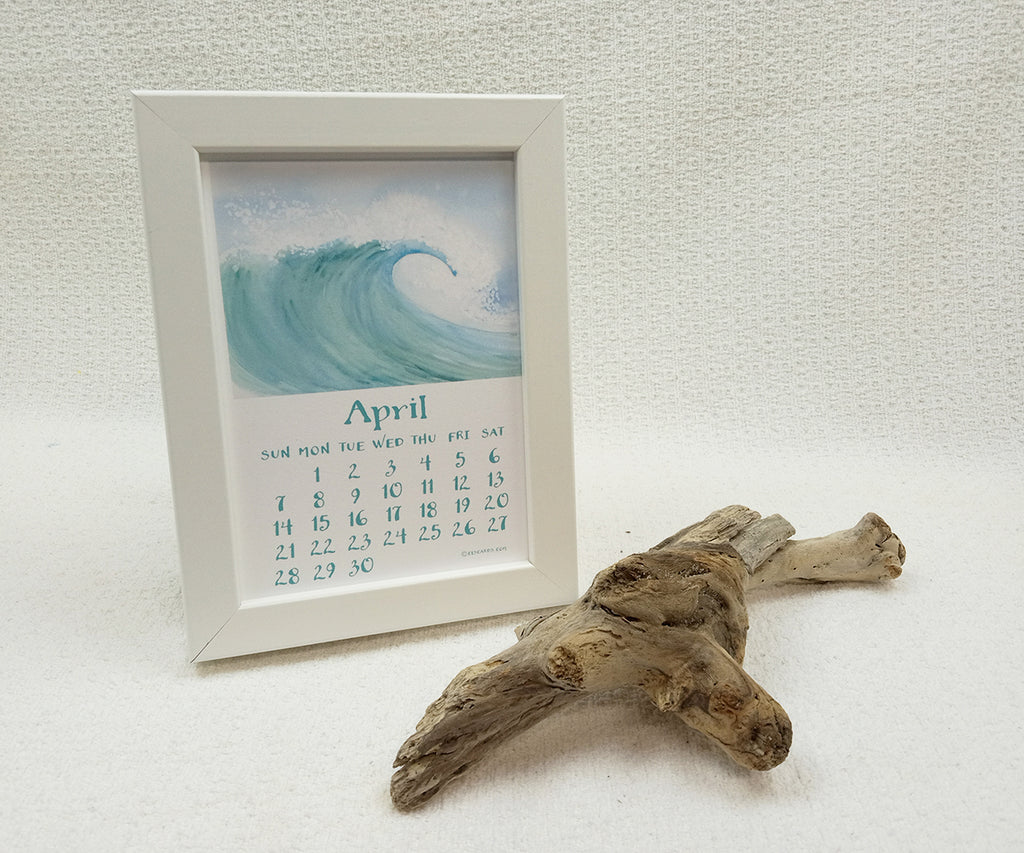 These frames are the great choice for our Desk Calendars. Something special to gift, or to keep for your own desk.
White frame with a box profile-1 1/2" deep 
5" x 7" opening-perfect for our desk calendars
It has an easel back to stand on a desk or countertop
Real glass glazing (glass removed for photos)
made in the U.S. A.