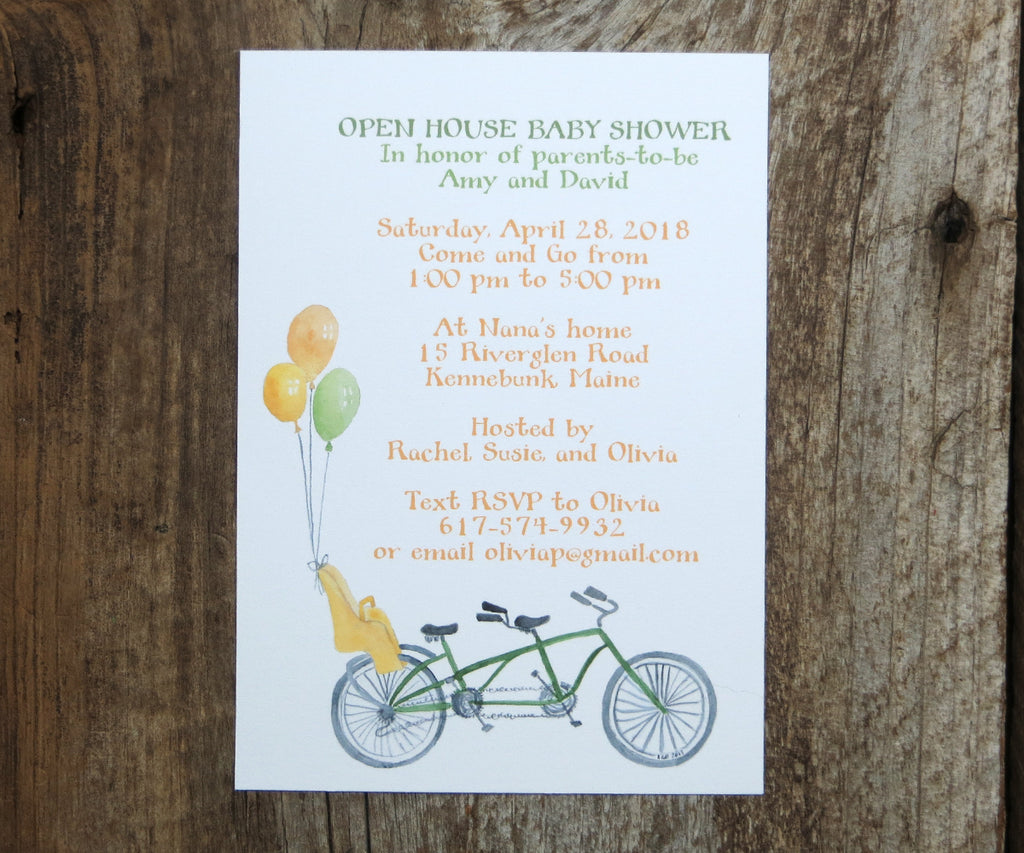 This invitation features El's watercolor tandem bike with a baby seat design and festive balloons. A perfect choice if you are unsure if it's a boy or a girl! 

If you are having us add guest addresses in digital calligraphy on the envelope, El will reach out to you with the correct format for those addresses.  If you select the return address on the envelope flap address, this often includes artwork on the envelope....an extra special touch.  This envelope artwork features multicolored safety pins.

Invitation:
5″ x 7" Card and blank A-7 envelope
110# High Quality Cover Stock
Made in New Hampshire
 Add-ons:
Digital Guest addressing on the front of the envelope in one of El's digital fonts
Digital return address on the envelope flap. (Return address on the flap is included at no additional charge when digital addressing is selected).
Details card - this piece is recommended for registry information. Per Emily Post, it is recommended to not put registry info on the actual invitation.