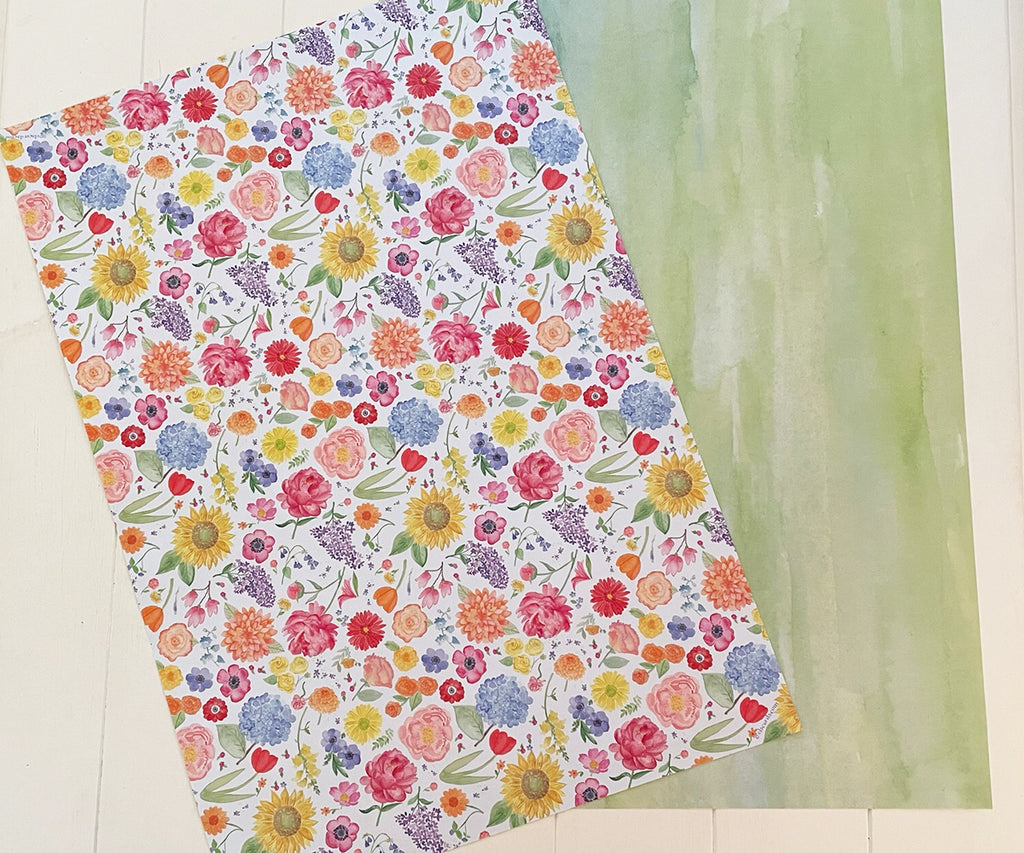 Flowers, flowers, and more flowers!  Great for any time of year-and all occasions from a birthday or a shower to Mother's Day or "thinking of you". This bright and cheerful gift wrap is covered from top to bottom with El's hand painted flower designs. The background is the softest shade of blue.  
And it's double sided! The second side is a soft leaf green in perfect harmony with the stems and leaves on the front.
Don't miss our blog post on all the fun uses for gift wrap!
Each sheet will wrap 2-3 smaller gifts or one average size gift.
4 sheet roll for $14 
70# weight with rich color covering every inch
size 20" x 29"

packaged in a cello sleeve
designed in New Hampshire and printed in the U.S.A.