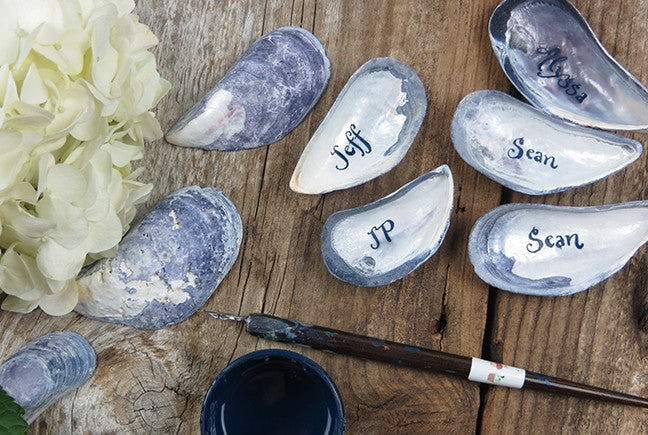 It is always fun to create something unique for a seating chart. Calligraphy is such a classic look and it can be used on all pieces of the wedding day stationery.
Bob is the mastermind who assembled the hand written calligraphy table assignments behind the windowpanes....and it was much harder than it would seem.  Our measuring had to be spot on for the card sizes to fit correctly and be spaced right.
Then there are the mussel shells for each guest featuring their first names lettered by hand in calligraphy!   Sara gave me plenty of extra shells so I was able to pick and choose the best ones.  These were placed in front of each guest's plate with a special mussel shell menu card.
Sara and Logan were both thrilled with the results!  The window was a challenging project....but we always love a challenge!  Hope it is a great day for you, Sara and Logan.  The sun finally broke through!