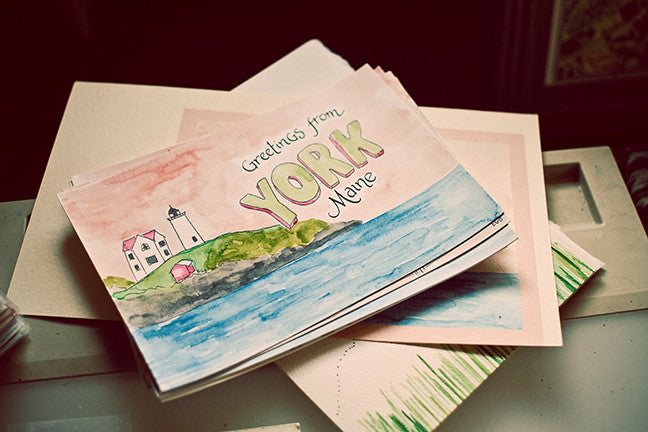 I have to bring back this wedding...one of my very favorites. These custom pieces were created especially for Melissa and John. The couple was in Florida, so I worked side by side with Sue, Melissa's mom, to put together these special details for their wedding.
The wedding was at the Postcard Inn in Florida, so what would be more appropriate than creating postcards of all their table names? I used the wedding colors of pink and green to tie them all together, but each sign was a hand painted card. The menu cards had a large seashell in the background with the menu printed over the top of the design. The programs had sand dunes and were tied with a soft sage green ribbon. It looks like it was a lovely day! Their latest news....a new baby! Time really flies. All the best to you both.
Photo credit goes to my talented friend, Rachel Halsey.