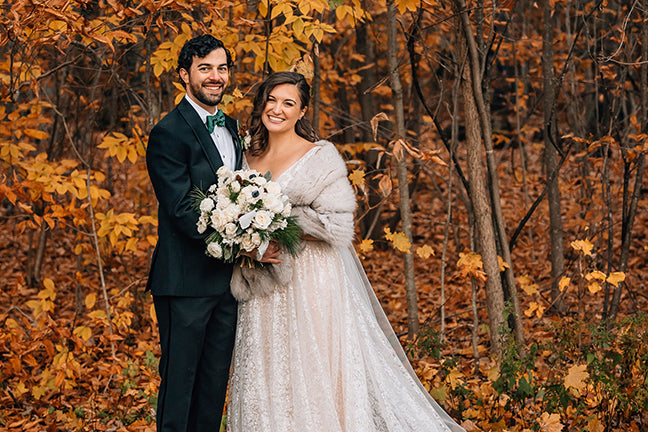 Autumn is my favorite time of year!  The colors, the crisp  air, and of course, it's just starting to cool off.  I heard from Elizabeth and Patrick about their wedding in September of 2020.  The year of the last minute celebration it seemed!  The wedding would be at Hardy Farm in Fryeburg, Maine (we love working with Deb and Greg, the owners, at their beautiful venue).  We had a great conversation on the phone and I got right to work on some custom signage for the October 31st wedding.
Many of the smaller weddings in 2020 decided to really wow their guests with the wedding details.  Doing signage is a fun way to tie in watercolor beauty at your wedding ceremony and reception.  Elizabeth and Patrick welcomed their guests with a welcome sign with a painting I had done of Hardy Farm, surrounded by autumn trees and a forest of pines.
Like the welcome sign, the seating chart was framed in barn wood and had a painting at the bottom with Hardy Farm but this time focusing on the mountains in the background.  To the top of the seating chart, I added the colorful autumn leaves design from the table names (the couple creatively named their tables after streets where they had lived).
For the menu, the couple decided to use our Pine Bough design on a large barn wood framed print. This is always a great option if you want to share the menu with your guests, but you don't want to put one menu on each place setting because of the napkin or table setup.
We did a few other signs too-"Please take a mask", No photos during the ceremony, and the sign for the Remembrance table.  The signage was a wonderful addition to their beautiful florals and autumn decor!
A great big thank you to our friends Meg and Dave at Meg Simone Wedding Films!  Working with this team is always a pleasure. Meg created a wonderful film for us detailing the work we did for this lovely couple.  I included a little photo of Meg and Dave at the end of the gallery there!  Looking forward to working with them again soon!
It was such a pleasure to work with this couple at the end of such a crazy year!  They were one of our few weddings that happened and I'm so glad they found us.  Wishing you a lifetime of happiness together, Elizabeth and Patrick.
Beautiful Video by Meg Simone Wedding Films
Stunning Photos by Cait Bourgault Photography
Venue-Hardy Farm
Florals by Emily Couch